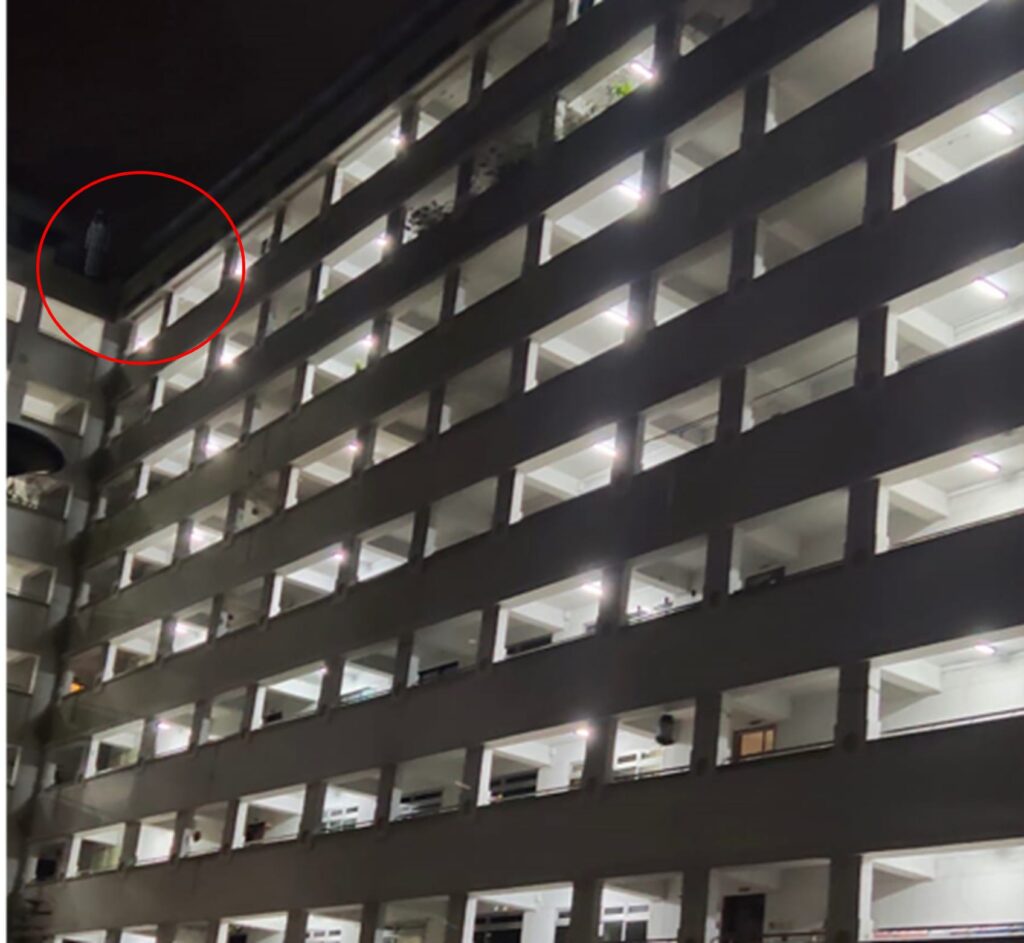 Open your eyes, ears and everything before buying a house. Just do not buy a flat because it is sold at a discount. Buying a house in Singapore is a very big deal as it is expensive and loan repayment will go until our age 40s. My friend learnt it the hard way so just sharing her story for those buying HDB flat.
This is my friend story thus just sharing only for us to be careful when buying a house. Below is my friend's point of view's story to prevent any misunderstanding.
I still remember when my office phone rang, my husband was on the line saying that he spotted a good HDB 4 Room house deal at Jurong west street 81 blk 840. I am not going to reveal the floor number to prevent scaring the people living the floor in that particular street.
So, we arranged a viewing with the agent and bought it on the spot!A little bit of history I am going to mention so that if you came across similar case do consider carefully. When we viewed the flat, we found that it was renovated extensively, and we were told that the owner only stayed for a short while and moved out.As the owner had bought the flats from HDB direct, they cannot sell the flat yet (5 years rule), so they moved out to a rented flat and later rented a shop unit.
I came to know from research online and other families nearby that Jurong West was previously a cemetery like lim chu kang cemetery (which explained the close distance) and it had been reclaimed for the housing projects. Aka which meant I lived above a cemetery/dead people. More I research, more I find out that many blocks in Jurong west are haunted through the plentiful ghost stories about that place. which scared me as I had just gotten married recently and paid 400k+ for the house.So please do your research before you purchase a flat which I learn the hard way.
Ok! now I will list all the incidences happened during my two and the half years there.
1) As I was watching TV in the hall, I used to see several times a black shadow darting at the corner of the room. One night after watching TV alone, I think it was about 2.00am and I was walking to sleep, I heard a voice (very clear) calling me "MaMa!" once and instinctively.I turn my head to my left where the voice came from. My whole body went cold when there was nothing there at all! My wife and only daughter were sleeping soundly.
2) It was in the afternoon; my wife was washing her hair in the toilet.As she was sitting on the stool bending forward holding the shower above her head washing her hair. Suddenly, she felt that someone gave her a hard push above her head. She unable to see that time coz her eyes were covered with shampoo. Then immediately, she opens her eyes and call out to my daughter. She found that my daughter was indeed playing in the hall all the time.
3) It was when a new neighbour moved in next door and when they came over to get to know us. My wife was at the gate chatting with them. And my daughter and I was watching TV in the hall. The next evening after dinner in the hawker centre, we met them in the lift. Then, during our conversation, they mentioned, "Where is your boy?" We told them that we only got a daughter, but they insisted that they saw themself, my daughter in the hall watching TV and there was a boy at the staircase playing and he was about 5 years old! Both husband & wife saw that!
4) There was one evening at about 10.00pm. I was having my bath then when I turn to face the wall behind me, I got a shocked!! There was a transparent figure like a human (do not know gal or guy) moved from one wall to another!I was shaking like a leave and naturally used the hot shower spray and spray to that direction.Nothing happen at all, so I quickly rushed out.
5) This last one is the final straw we able to take before we moved out to our private apartment which happened the tenancy just expires. (Pls note we can only sell after 5 years for resale flat).
I forgot to mention that all this time during the night when we are sleeping in our locked master bedroom, we always heard noises like someone twisting our room handle and trying to open the door. I did check many times to no avail.
Ok! One evening after watching TV, we all went to sleep. As we entered our master room,I wanted to switch on the TV in the room to continue watching the program. We all got a shock! There was a pair of deep lighted shinning blue eyes on the TV screen. The TV was not even switch on! Just to make sure is not a fault, I even pull out the plug from the socket! The pair of eyes was still there! So, all of us rush to the second guestroom and locked ourselves inside. Both my wife and daughter are crying like shit. I was also shivering but had to put up a brave front.
While they fallen asleep later, I stayed up till morning. Guess what? We moved that morning! We managed to sell off to another guy after it luckily even though it was at a loss.
This is a true incidence witnessed by three of them and shared to me. I hope it help anyone who wishes to buy a house in anyplace. Please be more careful when buying house because it is our biggest investment in Singapore in my view.