Feng Shui is highly effective in bringing luck and prosperity to life. There are different Feng Shui items that are believed to be effective in bringing good luck. These are not only useful as home decor items. They also bring positive effects in life when used and placed properly. Here are some of the most popular Feng Shui items for good luck which help in bringing good luck to your home.

Feng Shui Items For Good Luck
1) Feng Shui Obsidian Stone Beads Bracelet
To start with, here is a legendary story: Long long time ago in ancient times,there was an animal called Pi Xiu. It is the ninth son of the Dragon King. Gold,Silver and jewels are all its food. It has a dragon head ,horse body and wings. It is so powerful that it can shift bad luck to good. Later, people regarded it as a symbol of wealth and good luck.It is believed to bring fortune, good tidings and protection to its owner.
It's a wonderful way to draw positive energies, wealth, success, health and good luck into your life.
It's an excellent gift for anniversaries, graduations, and birthdays.
The bracelets are good for personal use or to share with people you love.
According to modern beliefs, it provides a total of six wealth-related benefits:
1) It magnetizes fortune and good luck for the wearer. If you feel that fortune has been eluding you all these years, your energies may be misaligned. Use this talisman to bring your vibrational energies back to the correct frequencies for attracting good luck and wealth. Everything begins with our energies and what type of energy we are producing in the first place.
2) The bracelet can help generate good Feng Shui, which benefits an entire space. Instead of relying on a host of separate actions, good Feng Shui will emanate from the bracelet. This bracelet can help bring the fortunes of the good Earth to your home and business.
3) The bracelet helps increase your material wealth and riches on Earth.
4) It provides protection and safety to individuals and buildings. Misfortunes such as fires and other unsavory events are naturally warded off by the bracelet and the volcanic glass.
5) It can also be used as natural protection against misfortunes and the evil eye. Protect yourself and your business from different kinds of misfortune and make your business even more prosperous this year, despite the pandemic.
6) Attracts enormous windfalls to ensure a most prosperous year to all.
2)Lucky bamboo
To be able to get good luck, you can choose the lucky bamboo as your best supporter. Lucky Bamboo plants can be found in 2, 3, and 4 layers. It is one of the preferable Feng Shui items for luck. You can easily take care of this lucky bamboo plant, and it can survive in any kind of light. This plant is able to attract positive energy to your house.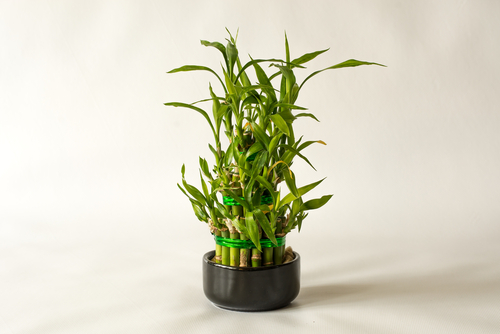 The plant that will bring good-luck for you.
3)Feng Shui tortoise
Feng Shui Tortoise is another wonderful choice for your house, as it signifies long life. This kind of Tortoise is made of resins, glass, metals, mud, crystals, and can also be wood. It is necessary to place the Feng Shui tortoises at the right places in your office or home. Following the placement regulation will ensure good luck and prosperity.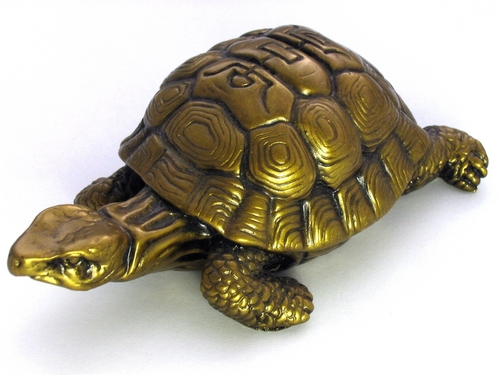 P
Prosperity can be slow – but will be steady.
4)Evil eye to protect your prosperity
Evil Eye is a well-known Feng Shui symbol that has the power to stimulate good luck. It can also neutralize negative or evil energies, thus protecting you from adverse effects. You can also provide positivity to your close ones by gifting an Evil Eye wall decor.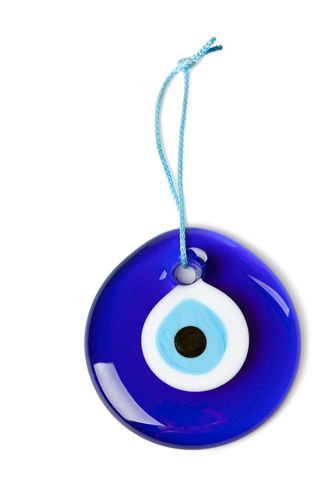 The charm to keep away all evils from your home.
5)Three legged frog
A very important Feng Shui item for wealth is the three legged money frog. It is believed to be the guardian to the money belonging to your family and also protects the fortunes. If you wish for someone great wealth, go ahead and gift them this effective Feng Shui item. It can also bring a special look to the design and décor of your house.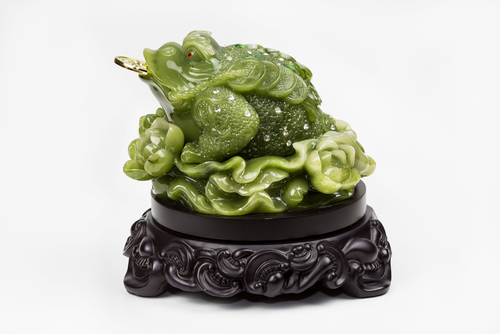 The lucky frog for your home.
6)The laughing Buddha
It is a happy looking symbol of a laughing man that can add positive energy to any space and also helps to create an auspicious Feng Shui energy. This Laughing Buddha can also be used as a beautiful decorative item in your office spaces, shops, etc. It is one of the most popular items among all the Feng Shui items.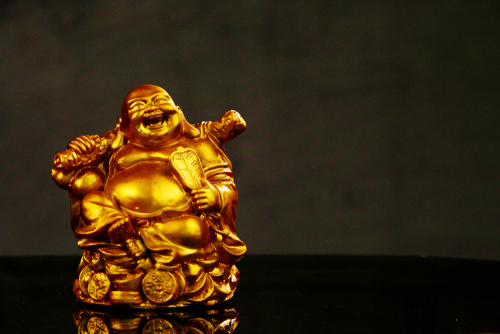 Buddha will bring luck for you.
7)Wind chime
The Feng Shui Chimes not only give a pleasant appearance to your home, but also have a special indoor cure. Among those, the special geometrical wood and metal based Feng Shui Chime decorated with metal coins is believed to be an excellent medium in bringing wealth for those families who are suffering financial losses.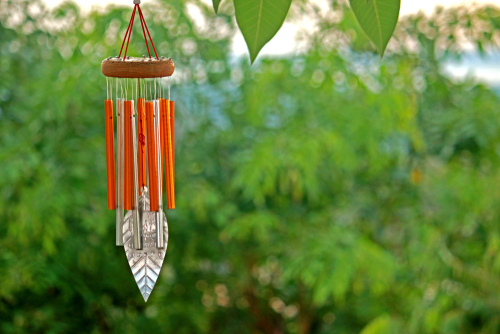 Tunes to invite prosperity in your home.
8) Crystal lotus
Among the Feng Shui items for luck, the Crystal Lotus possesses a special and powerful ability for romance. This item is known to bring good luck for those persons who are waiting for some special romantic experiences. You can also establish it in the home for strengthening your vastu for money luck.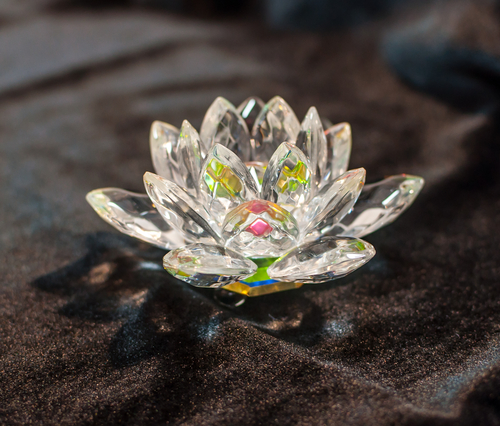 Prosperity will bloom like the lotus.
9) Mandarin duck
The Manadarin Ducks are the most popular love symbol of Feng Shui. Those are the best gifts you give to someone who is looking for true love in their life. They are believed to be the symbol for strong love and blissful married life. You always have to place them in a pair, and also are also to be gifted in a pair.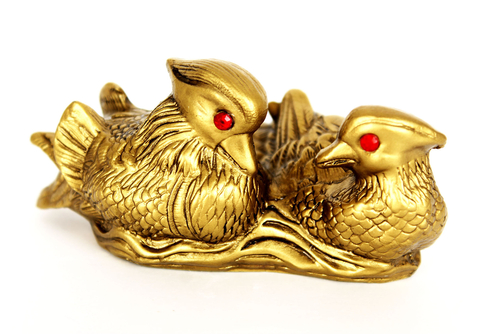 The duck will bring good-luck for you.
10) Feng Shui crystal
The Feng Shui Crystal is a popular Feng Shui item for wealth and prosperity. Eight sides of the crystal are displayed which are believed to bring in the eight aspects of good fortune. These stunningly attractive glass crystals are believed to produce some special results regarding money matters. Therefore, you can also choose this item to boost your luck related to money.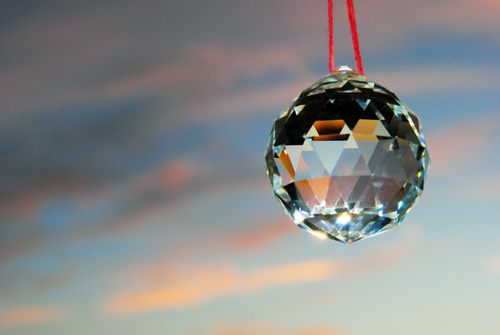 Let your luck shine like the crystal.
11) Dream catcher
It is a very popular Feng Shui item, which is the Feng Shui item that is used to keep bad dreams away. This dream catcher comes in many sizes and also can be used as a beautiful decorative piece in the bedroom.
You can also gift this Feng Shui item to your loved ones and see the change in their lives for the better.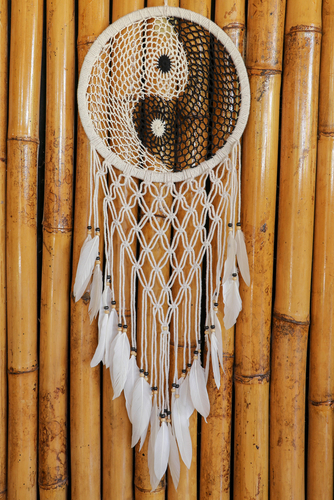 Catch your dream.
12) Abacus
The abacus is an old form of calculator. Nowadays, it is associated with the money and prosperity of your house. Therefore, it is another very popular Feng Shui item for wealth. You can also use it in your office as a decorative item which can bring more sales, thus more wealth.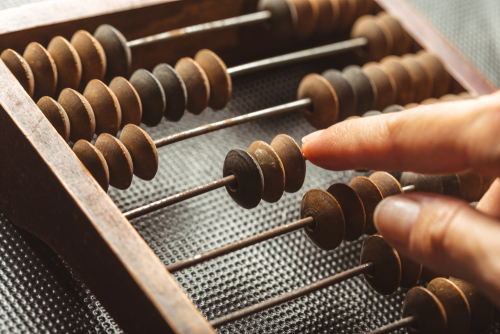 Let the luck shine at your place.
13) The crystal globe
This special Feng Shui cure can energize your business luck to a great extent as it is believed to be an active success. It can also bring you some improved relationships to improve and enhance your career. If you are a student, it can boost your luck to do better in your studies and exams. This globe should be placed in the North-East direction of your office table.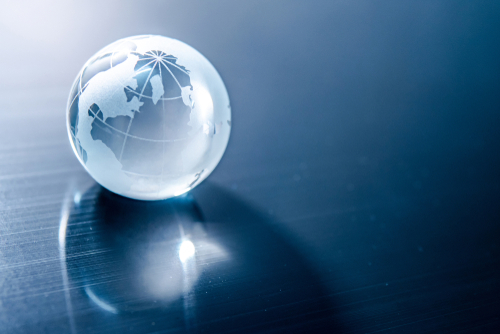 The world of happiness and prosperity will be yours.
14) Chrysanthemum flower
Another very popular Feng Shui symbol is the chrysanthemum flower. It can bring lots of happiness and joy into your house. This flower represents the sun- therefore, they can bring into your home the positive energy to boost up your happiness and give you some life giving energy, just like the bright sun. Thus it can enhance and increase your prosperity.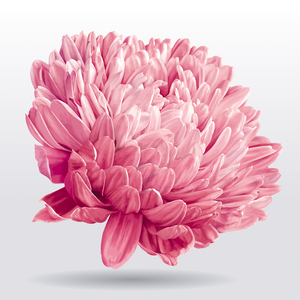 Blooming your prosperity.
15) Feng Shui fountain
According to Feng Shui, a flowing water fountain is the symbol of the flow of money, love, and also happiness. Therefore, keeping it in your house can bring you some good luck and positive energy. You must place the fountain in the corners like south west, south east and north. Also, it is good to place it in the wealthy corner of your living room.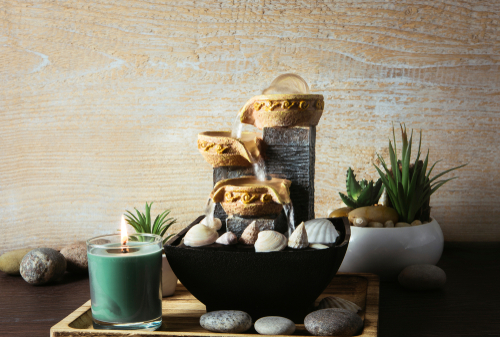 The fountain of luck and prosperity.
16) Blue crystal lotus
The blue crystal lotus flower is the best form of Feng Shui cure of good luck. You have to place this special item at the south-west corner of your bedroom to bring peace to your married life, as it can increase love and compassion. This flower also has the power to enhance your luck regarding wealth and fortune.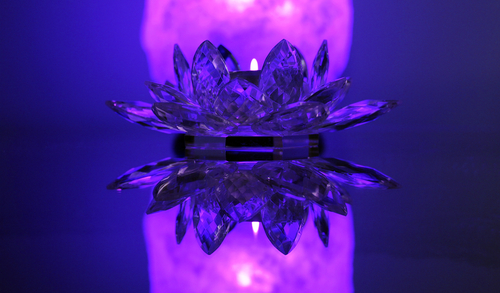 Blooming blue lotus for good-luck.
We have listed the top 16 Feng Shui items which you can keep at your home to bring good luck and prosperity. All these items will also help in the beautification of your home.
To visit our home page, click here- https://asiaghosts.com/
Hunt for ghost gifts here – https://asiaghosts.com/ghost-gifts/
Visit our Instagram Page here- https://www.instagram.com/asiaghosts/
Visit our Facebook Page here- https://www.facebook.com/asiaghosts/
To see ghost videos, visit our youtube channel here – https://www.youtube.com/channel/UCoKCE87Xjrk-Qm6cXJ7951w
Tags
Asia ghost , ghosts , ghost , paranormal , halloween , horror , scary , haunted , ghostbusters , ghost adventures , death , hell , heaven , god , ghost whisperer , religion , ghost festival , pontianak , fear ,mystery , thrilling , ghost story , ghost caught on camera , ghost of tsushima , ghost rider , haunted house , ghost hunters , ghost recon , ghost movie , are ghosts real