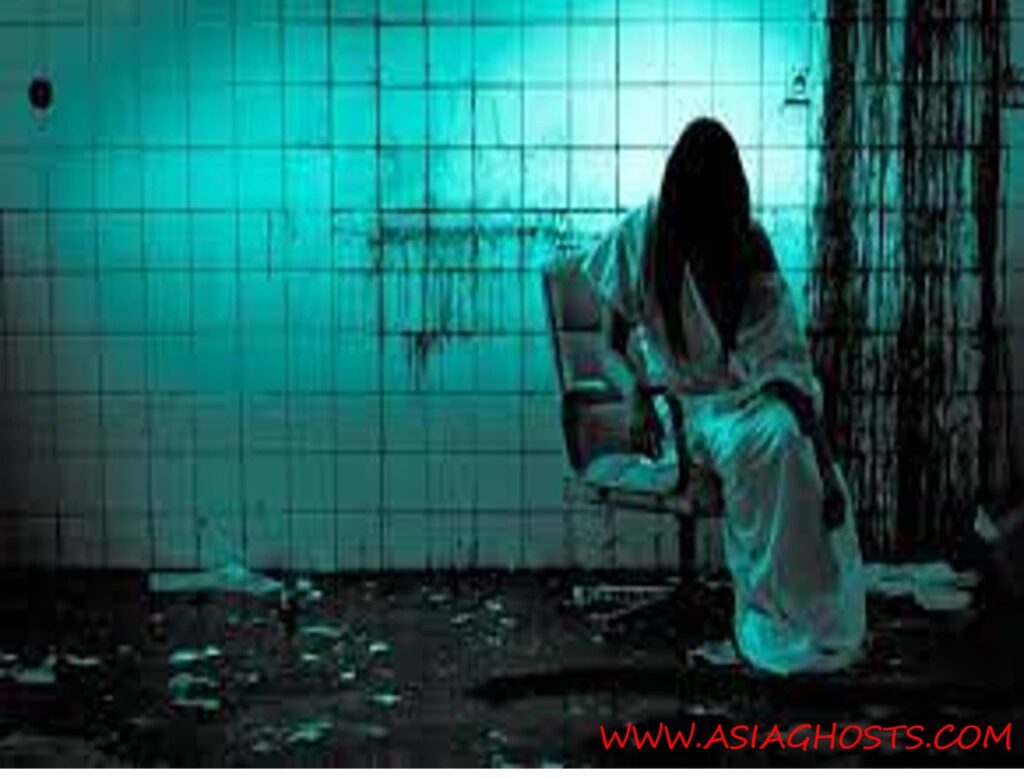 It was one of those normal working days where I was on call and had to do the night inspection. Well, I could still recall the incident because it happened about 8 months back.
After performing the entire Facility rounds, I paid a visit to the Prison Ward. During that time, there were 3 Officers on duty, strangely when i entered there, my hairs were felt standing to its end??!! but i did not suspect anything because there were 4 of us. The patients were seen sleeping but there was one that really caught my attention. He was talking in a "female" voice. The Officers was enquired to the strange ordeal and they explained that the boy, actually an army recruit, was sent there this morning for phycological evaluation. He was reported to have passed out in the Military Detention Barrack and was deemed unstable since 2 days ago.
Well, here is what that really happened.
I was shocked to see that the recruit was restrained to the bed, but i guessed it was for his good benefit. He was seen moving like a wave and from a near distant i could clearly see there were movements inside his tummy, 4 round objects, moving all over. Out of a sudden, he screamed, and said "They were coming!", So who's coming? i asked the Officers and they told me to just stay still and see what's next. The other detainees were awakened by his scream and i think they were afraid. They were each saying their prayers and perspiring.
Then there were shadows, coming out of the recruit's tummy and i could clearly see 4 of it. I saw each shadow, goes to one end of the room and they look like females. The recruit started saying, "Let me go, let me go please" and was crying as if pleading to the shadows. The shadows dissapeared and then there was a foul stench. Following suit we could hear female voices talking. Strange?, how could there be females in a Male Prison Ward? The Officers told me to lay still and protect myself by praying, and i did that.
Suddenly, we heard giggling from behind and when i turned, i saw a female in white, no face and with triangular looking eyes floating on the ceiling board. I caught hold of the Officer nearest to me, a malay, who said out a few prayers and the "thing" was seen leaving towards the recruit's body. There was strong winds and the 4 shadows were flying in circles and after a fews minutes, it dived in the recruit's tummy, leaving the poor boy screaming with pain and agony. Things returned back to as it is, but the recruit is talking in the female voices!!
I quickly got out of the place, took a bath before i returned home. It was already 2 am in the morning!
The next day the recuit was discharged and transferred to Woodbridge Hospital.
To visit our home page, click here- https://asiaghosts.com/
Hunt for ghost gifts here – https://asiaghosts.com/ghost-gifts/
Visit our Instagram Page here- https://www.instagram.com/asiaghosts/
Visit our Facebook Page here- https://www.facebook.com/asiaghosts/
To see ghost videos, visit our youtube channel here – https://www.youtube.com/channel/UCoKCE87Xjrk-Qm6cXJ7951w
Tags
Asia ghost , ghosts , ghost , paranormal , halloween , horror , scary , haunted , ghostbusters , ghost adventures , death , hell , heaven , god , ghost whisperer , religion , ghost festival , pontianak , fear ,mystery , thrilling , ghost story , ghost caught on camera , ghost of tsushima , ghost rider , haunted house , ghost hunters , ghost recon , ghost movie , are ghosts real