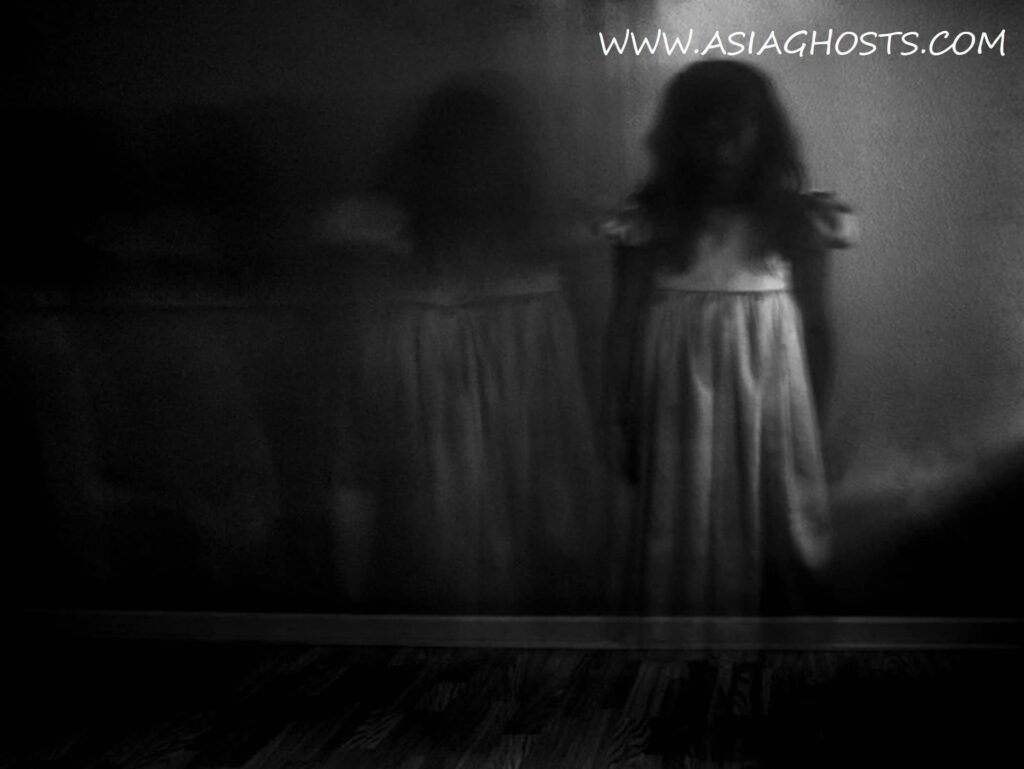 This incident happens last year, when i was having my holidays in June… The story happens quite some time ago, so some of the things happens may not be described clearly in details. But believe this story or not is up to u…
It was the time of the year where the poly students starts to have their holidays. My classmates have a plan in mind and start to plan for a chalet to enjoy… They were pretty excited about it.
The date was set and we plan it to be a four day chalet at Pasir Ris.(Which blk is it, i will keep it a secret). We had booked 2 rooms in that blk and they were side by side to each other with a door seperating each room. Many of my classmates came to the chalet on the first day but as i have Taekwondo Training on that day, i was unable to make it.
My classmates spent the first night in the chalet, playing cards and watching TV, it was very noisy and crowded as there were more than 10 of them staying for the night. Maybe for the large amount of YANG QI present, nothing happens…
I came on the second day of the chalet, in the afternoon. By then, alot of my friends had gone home. There were left only 2 couples, and a classmate of mine, who is a girl. We felt very X-tra for being the light bulbs in the group. But we had fun together.
Night was approaching fast, and soon, it was dark. For some strange reason, one of the room in the chalet felt extra cold, and the light seems to be very dim. We dismiss off this strange feeling with some jokes, but no one dares to sleep in that room. Four of us in the group, being very adventurous, went out for night cycling and visited the famous "RED HOUSE" down the road. But nothing strange happens. When we came back from exploring, all six of us squeeze in the more normal room, and slept. The night pass smoothly…
The next day, all was well, and we went out to have fun again… We really enjoyed ourselves to the extreme. Soon night falls. That night, we had nothing to do so we just watched TV. When it was 12am++, and being bored myself, i decided to gather them to tell some ghost story.
Being naughty, one of my friend who is a guy, opened the back door and shouted to the unknown darkness: "LAIIIIIIIIIIIIIIIII……!!!" (Which means "COME" in chinese) Maybe being scared already, my friend quickly tried to close the door, but the door was jammed. He tried very hard, and finally succeed in closing the door. No one talks…
After this, we started to form a rectangle on the bed, with our backs facing the wall. Four of them lean on the wall and was directly in front of me. My other friend had her back to the wall too, and was facing me from my right. We started to relate our ghost encounters to each other…
After a while, we were soon tired and we went to sleep. We were sleeping in the same old more normal room again. The other room was too eerie…
The next day, we checked out at 10am. And soon, we arrived at WHITE SAND to have our brunch. (Breakfast + Lunch) We ordered our food and were eating happily when suddenly one of my friends became serious. She told us something that till now, we could remember it clearly.
She told us that last night while we were telling ghost stories, she saw a little girl in red standing at the back door of our chalet. She was just behind me, less than 2 metres away… That time, i had my back to the back door. When she first saw that girl, the girl was waving to her. And being a Christian herself, my friend calmed herself with prayers in her heart and act normal. She continued to listen to our stories. For some strange reason, the little girl just stood there and was also listening to our stories. My friend never really paid attention to the little girl and the little girl vanish before she knew it…
All of my classmates were really very shocked when we hear this. What could have lead the little girl into our room? Is it the visit to the "RED HOUSE", or is it the inviting shout from my friend(The "LAIIIII…..!!!"), or is it that the little girl was already living there and we were intruding her privacy… Till today, we don really know…
To visit our home page, click here- https://asiaghosts.com/
Hunt for ghost gifts here – https://asiaghosts.com/ghost-gifts/
Visit our Instagram Page here- https://www.instagram.com/asiaghosts/
Visit our Facebook Page here- https://www.facebook.com/asiaghosts/
To see ghost videos, visit our youtube channel here – https://www.youtube.com/channel/UCoKCE87Xjrk-Qm6cXJ7951w
Tags
Asia ghost , ghosts , ghost , paranormal , halloween , horror , scary , haunted , ghostbusters , ghost adventures , death , hell , heaven , god , ghost whisperer , religion , ghost festival , pontianak , fear ,mystery , thrilling , ghost story , ghost caught on camera , ghost of tsushima , ghost rider , haunted house , ghost hunters , ghost recon , ghost movie , are ghosts real