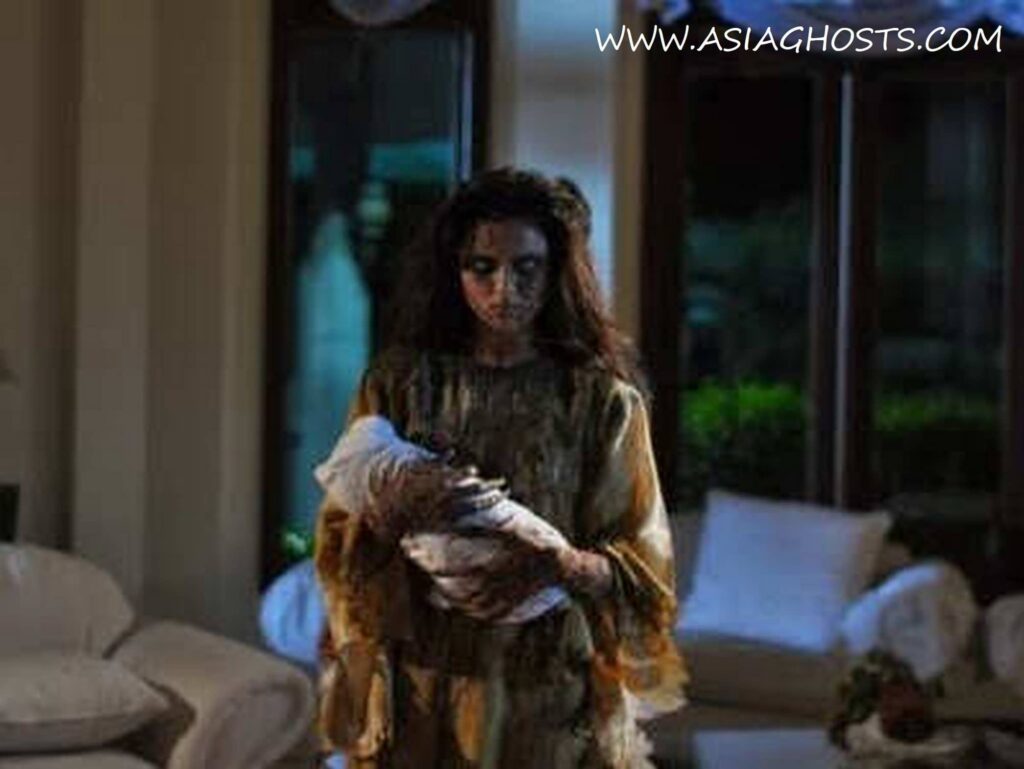 My school was once used by the Japanese to rape and kill women. Before my school was being rebuilt, there was this nice caretaker who often patrolled the school in the wee hours. Once, walking along the classroom block, he was shocked to find a small little girl crying. He asked her what had happened to her but the child kept crying and did not answer. He heard a noise in a distance and went forward. He saw this woman in red. She asked him in hokkien, " Did you see my child?" The caretaker understood hokkien and pointed to the direction where he saw the child. But when he turned back to face the child, she had disappeared and so did the woman in red.
When digging up the premises to rebuild the school, workers found two coffins beside each other. They belonged to a woman in red and a small child. Could it be them?
Furthermore, one of our seniors saw this little girl peeping through the railings at the corner of a classroom level. Many sightings were also told about this girl roaming around the home economics room, playing with toys.
A landscape garden was built above where their coffins used to lie. Once during a camp while patrolling the area, a senior spotted a woman in red looking at her.
All these sightings……were they related to the Mother and Child…?
To visit our home page, click here- https://asiaghosts.com/
Hunt for ghost gifts here – https://asiaghosts.com/ghost-gifts/
Visit our Instagram Page here- https://www.instagram.com/asiaghosts/
Visit our Facebook Page here- https://www.facebook.com/asiaghosts/
To see ghost videos, visit our youtube channel here – https://www.youtube.com/channel/UCoKCE87Xjrk-Qm6cXJ7951w
Tags
Asia ghost , ghosts , ghost , paranormal , halloween , horror , scary , haunted , ghostbusters , ghost adventures , death , hell , heaven , god , ghost whisperer , religion , ghost festival , pontianak , fear ,mystery , thrilling , ghost story , ghost caught on camera , ghost of tsushima , ghost rider , haunted house , ghost hunters , ghost recon , ghost movie , are ghosts real