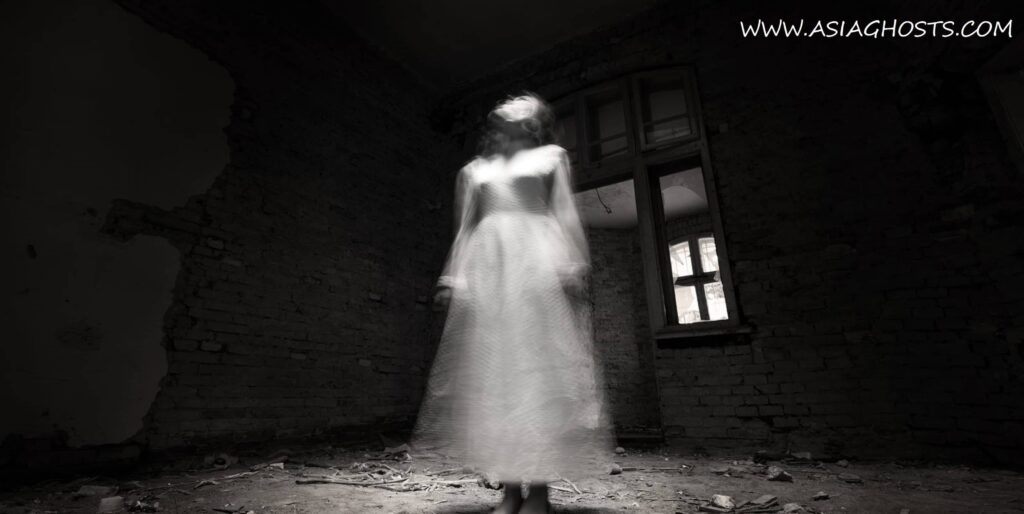 It occured a few days back when i was at our local chalet. Our block of chalet was adjacent to a themepark which was..well, very convenient for us who're always craving for adrenaline rushes our youthful blood.
The night was humid. Only a slight sudden breeze could be heard. We were sitting outside the chalet as our parents already occupy the huge bed. It was nothing at first till we started scaring each other with our ghostly experience.
For your information, there's one stretch of chalets not being rented out as it was confirmed that "someone" is staying there and would disturb anyone who was there. Well, its true. There's a lady who can transform herself into something else.
Okay, back to the story. We got to know a guy at the beach and he had invited us to his chalet that night. It was kinda strange because his room was decorated. Much to our surprise that his room was like his own personal room. He keeps old stuff. You know like old radio…old skool's stuff. He's a party animal so there was loud songs being played. As the time goes by… we were already tired and bushed after partying. There were no alcohols though.
Somehow…later in the wee hours…the radio was being played. No one was up that night. And who could it be… The radio should be manually switched on. You know..old stuff…had to be done manually. As there were no remote controls… Who could it be… No one was up… And the guy…he didnt even stay there.. As for the place…We really had no idea..where were we actually..
To visit our home page, click here- https://asiaghosts.com/
Hunt for ghost gifts here – https://asiaghosts.com/ghost-gifts/
Visit our Instagram Page here- https://www.instagram.com/asiaghosts/
Visit our Facebook Page here- https://www.facebook.com/asiaghosts/
To see ghost videos, visit our youtube channel here – https://www.youtube.com/channel/UCoKCE87Xjrk-Qm6cXJ7951w
Tags
Asia ghost , ghosts , ghost , paranormal , halloween , horror , scary , haunted , ghostbusters , ghost adventures , death , hell , heaven , god , ghost whisperer , religion , ghost festival , pontianak , fear ,mystery , thrilling , ghost story , ghost caught on camera , ghost of tsushima , ghost rider , haunted house , ghost hunters , ghost recon , ghost movie , are ghosts real