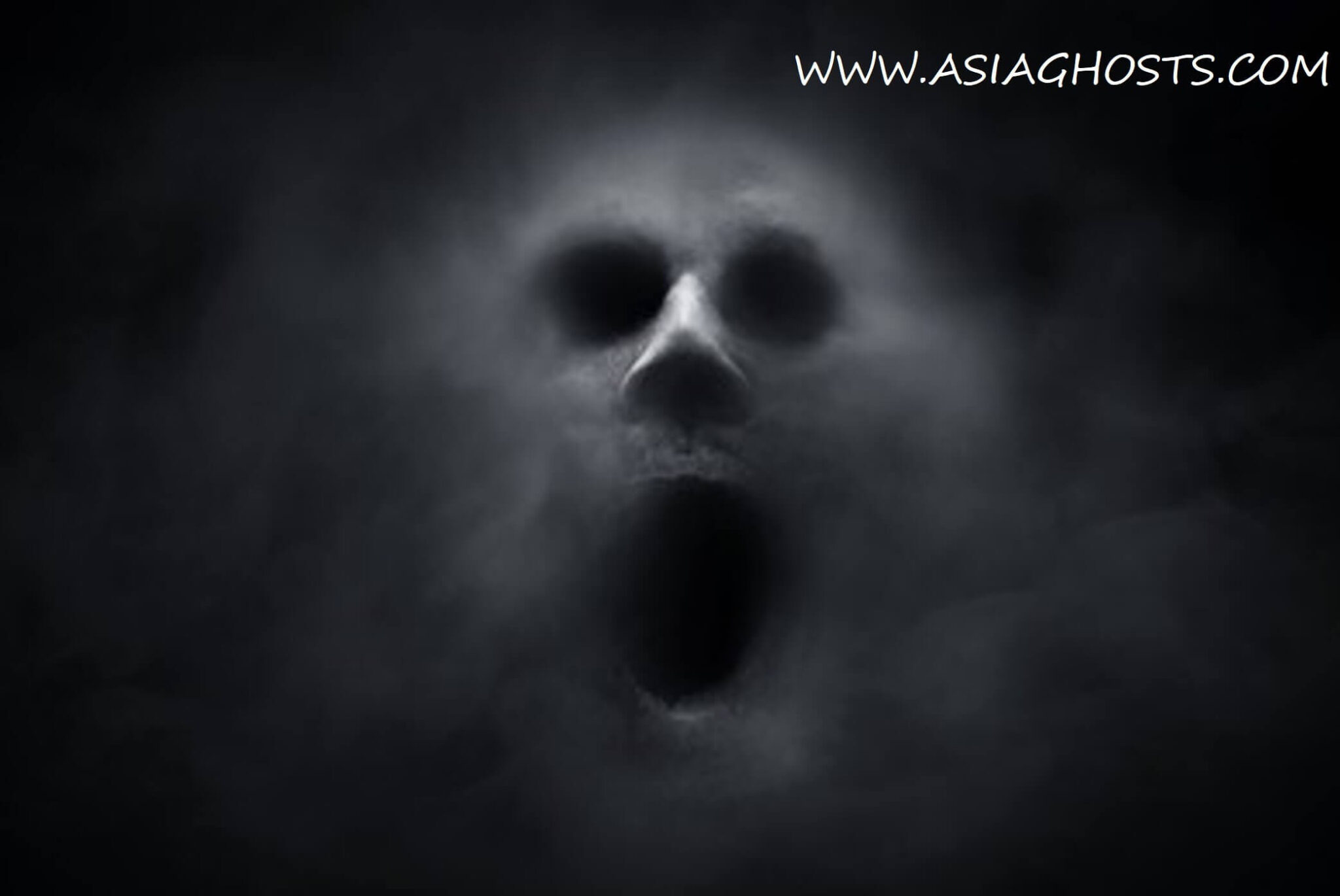 I heard this story from an OCS officer when I was young, around primary 2 when my dad brought me to OCS. It goes like this. One night, the military truck in Pulau Tekong was supposed to return to their based in camp from an outpost. It was quite a distance they have to cover and there was no lightings. The truck consists only of two person. An OCS officer and the truck driver. They were good buddies since young. They was traveling through this small path just enough to fit in a truck, and when they was traveling through the woods, the truck came to a strong jerk and stop. The lights from the truck which supposed to function on a different batteries stop functioning even though batteries is changed not long ago.
The officer told the driver that since it was quite near the main camp, he will go and get help. He also give an order that no matter what happen, the driver must not leave the truck for his own safety. The officer get out of the truck and started walking towards the main camp. 10 mins later. The truck driver start to hear banging sound directly on top of his position. The noise started getting louder and he wanted to go out to see what was that, but under an order not to do so, he did not. 40 mins later. The banging noise did not cease,and is getting more and more louder. He was irritated. Then from the distance, a jeep with 1 officer and 1 driver came. They noticed the truck and stop. They saw something and was shocked.
The driver uses the signal to get the truck driver out. When the truck driver was out, the officer shouted: 'Do not turn around, just run towards the jeep!' The truck driver was still unaware of what is happening, and he just ran towards the jeep. However, curiosity get the best of him and he turned around. He screamed and fainted. The officer quickly carry him onto the jeep and order for immediate return to the camp. Guess what did the Officer, the driver and the truck driver saw? A female ghost(how to spell in the Malay term i dunno) with long nails and blood shot eyes 'bouncing' the head of the OCS officer that was with the truck driver.
To visit our home page, click here- https://asiaghosts.com/
Hunt for ghost gifts here – https://asiaghosts.com/ghost-gifts/
Visit our Instagram Page here- https://www.instagram.com/asiaghosts/
Visit our Facebook Page here- https://www.facebook.com/asiaghosts/
To see ghost videos, visit our youtube channel here – https://www.youtube.com/channel/UCoKCE87Xjrk-Qm6cXJ7951w
Tags
Asia ghost , ghosts , ghost , paranormal , halloween , horror , scary , haunted , ghostbusters , ghost adventures , death , hell , heaven , god , ghost whisperer , religion , ghost festival , pontianak , fear ,mystery , thrilling , ghost story , ghost caught on camera , ghost of tsushima , ghost rider , haunted house , ghost hunters , ghost recon , ghost movie , are ghosts real