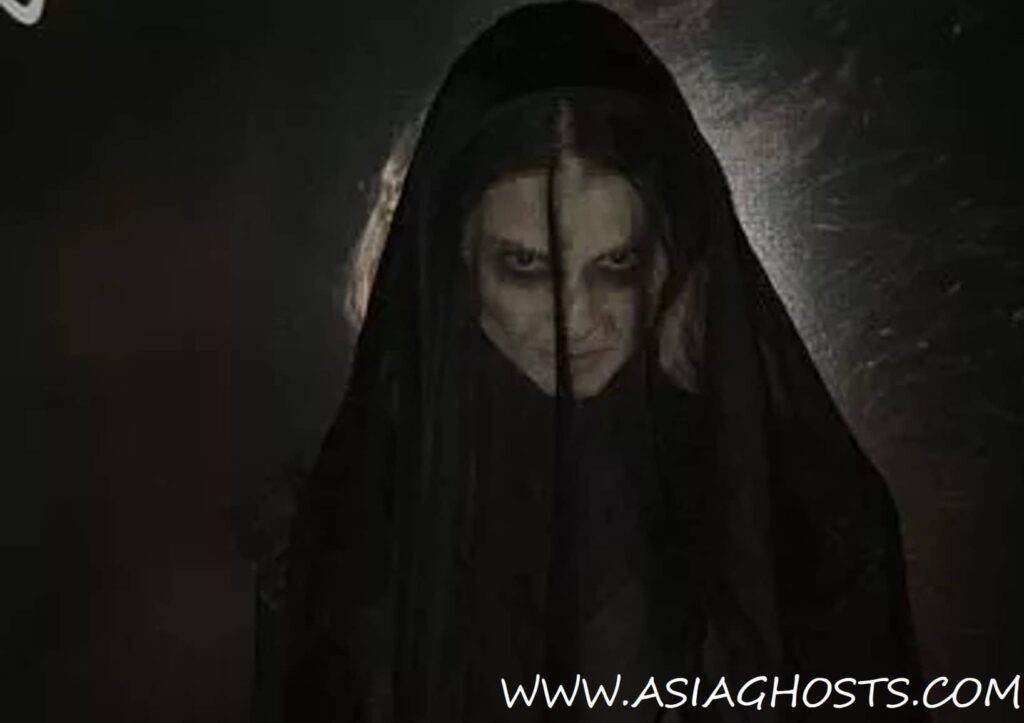 Some said that the most invisible lethal weapon of mankind is a curse. It is even more so if the curse came from an old sick or senior people. These peoples are those that about to die, they curse you because they hate you. And when they die, they bring along with the resentment into the grave. Since young my mother always reminded and warned me of the consequences. She even has a few true life stories to share with me so as to engrave her strong warning on my head. If the only last thing the dead people carry into the coffin is a resentment, than it would not be easily dismissed. Even worst, it may never be dismissed.
My story today is not from my mother. It is a true long story from a man i met through our today internet world. His name is Ah Chai in his mid 40's. Ah Chai decided to give me a call after he read all my stories on my blog. He was very depressing and lost when i first met him in our temple.
To start the story, i have to take you back to 25 years ago. Can you still remember what you did and could had said 25 years ago? I think most of us here including Ah Chai cant possibly recall much either. But i will tell you later in the story how Ah Chai can recall every details of words 25 years ago.
25 years ago, Ah Chai was a young man who had just married his girlfriend. He was foolish enough to commit a crime and was charged for criminal offence and was sent to jail. After his released, he couldn't find a stable job and eventually, he had to live with his wife's family home and depend on his wife for a living. Soon, his wife's family members feel Ah Chai was an eye sore and slowly, they were not happy with him.
Ah Chai was broke but he was still young and spiritually confident, he thought he was going to make it big one day and thus he fight back and started to show disrespect to the elderly in the family.
In the family, there was this Ah Ma. She is the grand-mother of Ah Chai's wife and she was especially like her grand-daughter. Because of her grand-daughter, she got no choice but to keep the eyes sore together under the roof.
Not long later, Ah Chai mother-in-law who was the daughter of the old Ah Ma passed away due to illness. And Ah Chai who was already not in a good term with the family choose not to fulfill the Chinese funeral as a son-in-law. At the most he would do was just to attend the wake and not anything more. For this, the old Ah Ma was very angry with Ah Chai and she thinks Ah Chai was very inhuman. They have been sheltering him since he was jobless and broke and now they are not asking for anything but just a simple respect and duty of a son-in-law should do.
The old Ah Ma was especially protective towards her own daughter and also her grand-daughter. She was very upset when Ah Chai refused to ?? her daughter which she deem as a very important role in a chinese custom. Especially when there will be so many relatives around
during the wake.
Well, that was not the worst yet. The worst set back for the old Ah Ma was Ah Chai wanted to divorce her grand-daughter after a fight. For that matter, the Ah Ma was almost hits the roof.
The old Ah Ma felt that Ah Chai was an animal that is running with cold blood. How could he be doing all these when they were treating him so well in the time when he is down. The Ah Ma was never understand and was also especially hits by the news that Ah Chai had wanted to divorce her grand-daughter because in the eyes of this conservative old Ah Ma, once a woman is married, she is deemed as someone's wife and can never be back to single and find another man for the rest of her life. Meaning to say she will be lonesome and suffering for the whole life. This thinking was especially so during the olden day.
One day, just before Ah Chai was about to leave the home after packing his stuffs, the old Ah Ma walks to him and says this…"Ah Chai, you're a most heartless man i ever seen in my life, we've been treating you so good all these times and all we got in return is your cold and inhuman action. Now, before you leave, i have one last word for you. The day i die will be the beginning of your end."
Ah Chai was stunned and shocked with her words but he still managed to stay cool in his mind. He kept his fists behind his back because he knows the old Ah Ma can never stand a punch from him. If he really did, the old Ah Ma die, i think the curse would really be true because Ah Chai will be spending the second half of his life in the prison.
Anyway, if you dont know, that was a curse. A very poisonous curse from an old Ah Ma. But for a young man like Ah Chai, he actually didnt really take the confrontation at heart, he thought nothing but just angry words from an old woman. After that, Ah Chai left the house and they stop seeing each other. And the words was slowly faded from his mind. The conflict was also consider closed for awhile.
To visit our home page, click here- https://asiaghosts.com/
Hunt for ghost gifts here – https://asiaghosts.com/ghost-gifts/
Visit our Instagram Page here- https://www.instagram.com/asiaghosts/
Visit our Facebook Page here- https://www.facebook.com/asiaghosts/
To see ghost videos, visit our youtube channel here – https://www.youtube.com/channel/UCoKCE87Xjrk-Qm6cXJ7951w
Tags
Asia ghost , ghosts , ghost , paranormal , halloween , horror , scary , haunted , ghostbusters , ghost adventures , death , hell , heaven , god , ghost whisperer , religion , ghost festival , pontianak , fear ,mystery , thrilling , ghost story , ghost caught on camera , ghost of tsushima , ghost rider , haunted house , ghost hunters , ghost recon , ghost movie , are ghosts real