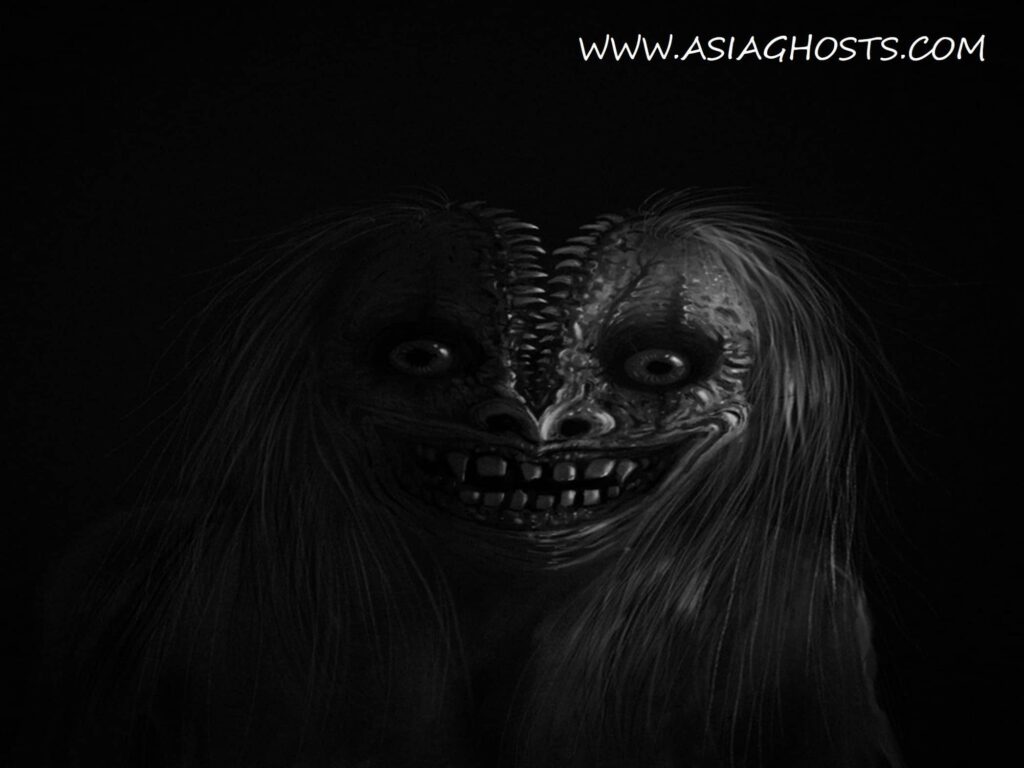 I used to live in a kampong called Jalan Mashor near Thomson Road. When I was eight or nine, I usually slept on the floor just beside the bed together with my two brothers. My parents would sleep on the bed…oblivious to the numerous strange experience I encountered througout those nights.
You see, for reasons unknown to me, I would somehow wake up in the middle of the night. I would then lift up the bedsheet and peeked inside the dark empty space under the bed. And without fail, I would see a silhoutte of an average-sized dog staring at me. For the first few nights after that first encounter, I was afraid. But I did not tell my Mom cos nobody would have believed me, I thought. After some time, the fear just subsided, perhaps the dog did not harm me after all. But I was sure that there was the dog everynight…with its tongue sticking out…and its head turned occasionally.
Then one day, I told my parents about it. My father laughed…..but his 'yayaness' stopped when one night, he slept where I used to sleep. He too saw the dog….and my father was ill for a few days subsequently!
Till now, I can still remember the dog. And my parents (especially my father) will still laugh, but this time…at himself.
To visit our home page, click here- https://asiaghosts.com/
Hunt for ghost gifts here – https://asiaghosts.com/ghost-gifts/
Visit our Instagram Page here- https://www.instagram.com/asiaghosts/
Visit our Facebook Page here- https://www.facebook.com/asiaghosts/
To see ghost videos, visit our youtube channel here – https://www.youtube.com/channel/UCoKCE87Xjrk-Qm6cXJ7951w
Tags
Asia ghost , ghosts , ghost , paranormal , halloween , horror , scary , haunted , ghostbusters , ghost adventures , death , hell , heaven , god , ghost whisperer , religion , ghost festival , pontianak , fear ,mystery , thrilling , ghost story , ghost caught on camera , ghost of tsushima , ghost rider , haunted house , ghost hunters , ghost recon , ghost movie , are ghosts real