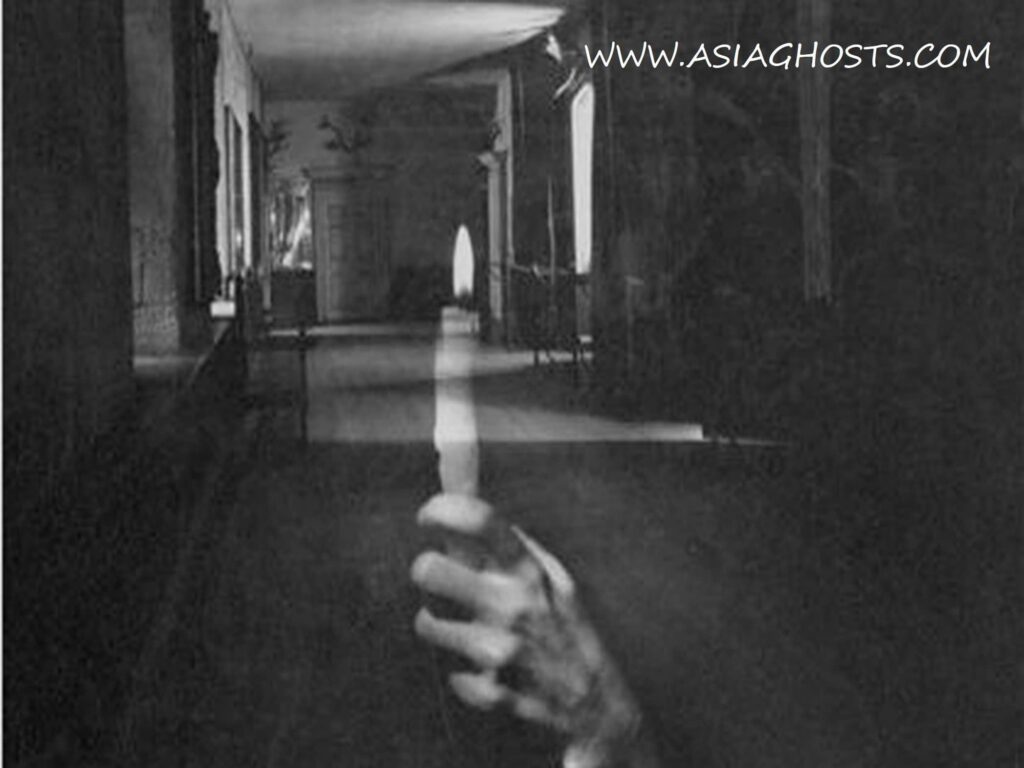 Hi, do u all want to belive my strange story. That time i went to visit my granpa at the Alexandra Hospital. When we get there, i heard my mother talked to my granpa. She said that this hospital was haunted. I was told of my mother that.
So on 8p.m., i went to go to the toilet but unfortunately, i have to go up to the 3rd floor. I asked my mother that i have to go up to the 3rd toilet, so my mother said "okay". When i get there, i look around and i shout "Anyone there's"?. Than there's a strange voice say "Ya. We here". So i asked "Where are you" and she replied "I'm in the toilet". So i went to the toilet for search. I saw her with a long hair & wearing a white dress. I shouted, "Help!!" and ran away from her with my pants all wet with"wee-wee". I told my mother and she said "Haa…..itulah kau dengil tak nak dengar kata ,mak" change to english "Haa…..u see u don't want to listen to me, right"
So we report to the police & they investigate. After, they investigate the case, they said there's no more ghost. And we believe in them.
To visit our home page, click here- https://asiaghosts.com/
Hunt for ghost gifts here – https://asiaghosts.com/ghost-gifts/
Visit our Instagram Page here- https://www.instagram.com/asiaghosts/
Visit our Facebook Page here- https://www.facebook.com/asiaghosts/
To see ghost videos, visit our youtube channel here – https://www.youtube.com/channel/UCoKCE87Xjrk-Qm6cXJ7951w
Tags
Asia ghost , ghosts , ghost , paranormal , halloween , horror , scary , haunted , ghostbusters , ghost adventures , death , hell , heaven , god , ghost whisperer , religion , ghost festival , pontianak , fear ,mystery , thrilling , ghost story , ghost caught on camera , ghost of tsushima , ghost rider , haunted house , ghost hunters , ghost recon , ghost movie , are ghosts real