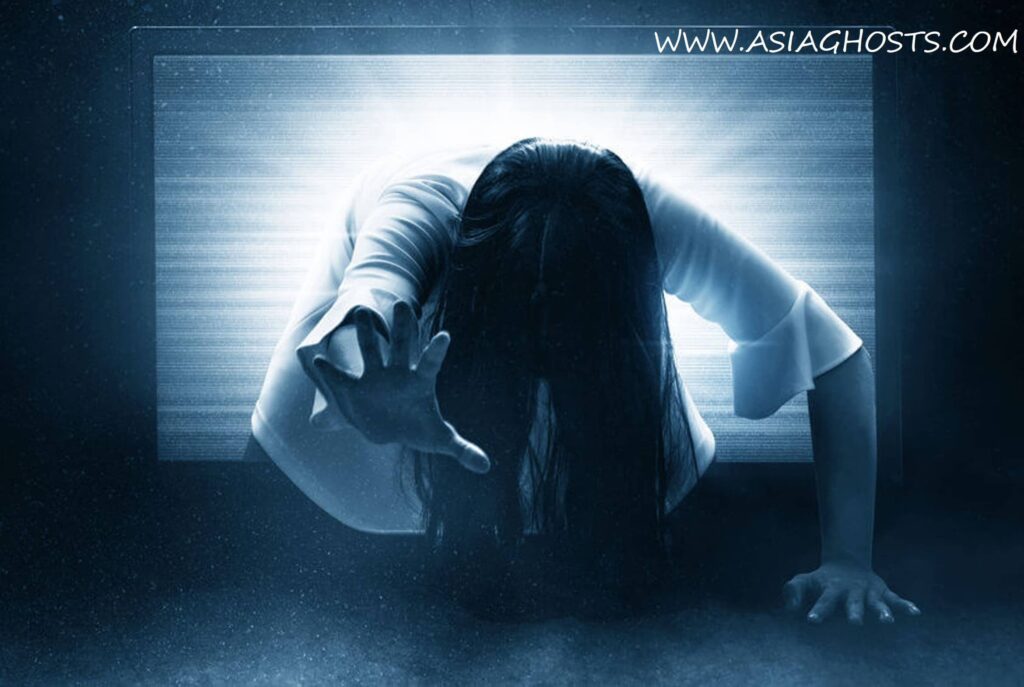 This story was told by my teacher when i was in sec 2. It all happened when she was having so what we called "SEC 3 CAMP" At that time my teacher had her camp at St John's Island (if im not mistaken)
Everything went smoothly for the first day till the second night arrived when it happenened. She was on her way alone to the girls toilet to change her clothing. The toilet at that time was like the kampong type with only one lamp to brigthen up the 10 cubicle toilet. (Imagine how big it is)
So many cubicle, which one to choose? She finally managed to find a decent cubicle to change. As she was about to leave the toilet, she realized that one of the cubicle door was closed. This suprised her cause she noticed that all the cubicle door was opened when she reached the toilet. She felt uneasy and decided to check it out. She pushed it slowly as the door was unlock.
What she saw left her running screaming out of the toilet. The scream caught attention a few of her classmates. Trying to calm her down, one of her classmate hug her and wanted an explanation for her scream. When she was opening the cubicle door, she saw a lady dress in white squatting down with a mensuration pad (with all the blood on it) on her hand licking it.
Till today whenever I read about ghost stories or heard about them, it still puzzled me why "it" is attracted to the mensuration blood or got to do with the mensuration blood. Ladies be more cautious to where you dispose your pad. It might save you from…….
To visit our home page, click here- https://asiaghosts.com/
Hunt for ghost gifts here – https://asiaghosts.com/ghost-gifts/
Visit our Instagram Page here- https://www.instagram.com/asiaghosts/
Visit our Facebook Page here- https://www.facebook.com/asiaghosts/
To see ghost videos, visit our youtube channel here – https://www.youtube.com/channel/UCoKCE87Xjrk-Qm6cXJ7951w
Tags
Asia ghost , ghosts , ghost , paranormal , halloween , horror , scary , haunted , ghostbusters , ghost adventures , death , hell , heaven , god , ghost whisperer , religion , ghost festival , pontianak , fear ,mystery , thrilling , ghost story , ghost caught on camera , ghost of tsushima , ghost rider , haunted house , ghost hunters , ghost recon , ghost movie , are ghosts real