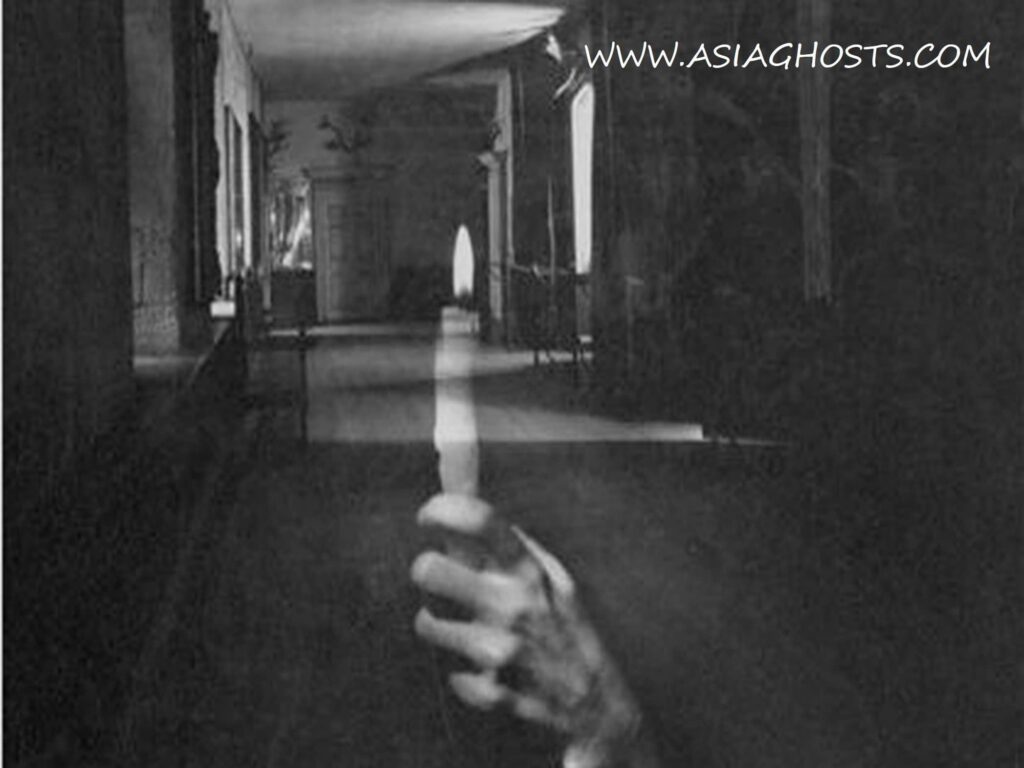 Hi there,i have a story based on real experience of myself to summit about my workplace.There are some details in the story about myself i have change it.Just to avoid myself being caught for spoiling the image of my workplace.Check out the story…
The shopping complex where i working is haunted.How do i know?My friend witness it,myself witness it,and even one of the security guard who work overnight witness in the cctv and told the management.Moreover,The complex here sit next to a cemetary mountain.The place i was sitting in my office is facing the mountain.It's kind of scary but i'm used to see the view.Don't worry,i can't see the tombstone there,its at the another side 🙂
I can't tell which of the complex in East Malaysia here,as i'm afraid it might affect the image of the complex.There are not much Shopping Complex in East Malaysia.I think the details i've given here is easily can be discover which complex is it.
I'm working for the management of this shopping complex as a clerk.I used to overtime to rush some of the urgent letters i need to issued on behalf of the company to the tenants.One night,i call it a day on 7.30pm.Amanda,my best colleague,overtime with me together and we promise to treat each other dinner after work.I remember that time is around 9pm after dinner,i and Amanda walk off separately to get our car.I'm on my way down to the basement to get my car.When i open the door to the basement,they were 6 boys where i see from short distance,roughly age 8-10,slow-running towards me with the same footstep and they are all same face!I'm not bluffing,but they are really the same face with black t-shirt!I step aside,let them pass me like wind.One of them look at me,while others,just look straight and continue slow-running.I mean something like jogging.Who would come to the complex at this hour??plus,we don't have any kids campaign that time.It can't be a club organising some activities at this hour.Even we have,how come they are 6 twins at the same time appears in front of me??I went home,and asked my mother over this.She have the 3rd eyed and knows this kind of things quite well.Even she is chinese,she was more into malay and bajau relation more.She don't speak chinese with me at house neither(She just don't like TOO PURE chinese)..She told me it might be Toyol.Or maybe,little harmless spirit who just pass the way to the cemetary.My mother said as long as i don't block their ways,it will be okay.Nothing happen to me after this. This is the first case.
Second.Another friend of mine who working in the complex,told me she don't dare to go to the mall toilet after she saw a faceless figure in the toilet.This incident happens after a week of my case.My friend,Joanna went to the toilet alone on late evening one day.She owned a boutique in the second floor of the mall.She done her business in the toilet,and stopped at the sink to wash her hand.After she done,she looked up the mirror to clean her mess hair.To her terrified,she saw a white,faceless face with very long hair on top of the cubical next to the one she enter just now.The faceless head was staring at her.She run out of the toilet and call me straight away that time.As i working in the management,i tell all my colleague about this,and the maintenance staff went down to check it out.One of them is a very holy person.He contribute a lot to the church and truly believes in the power of god.(He did exorcism before).What we heard after that is,when the man enter the toilet,he could feel there's evil spirit in it.So he tell the evil spirit,"You have to leave here,or else i'll force u to leave" . Just after he said it,all of them feel the wind pass them and straight out the door.Even i tell my friend about the exorcism done,she still don't dare to go to the same toilet.She used another one in the ground floor now.
Another case is,the security guard,which i heard it myself.One of them,Ramid,always comes up to the management to complain things,and always tell us girls about their's ghostly experience.Well,trying to scare us off.Security guard who works overnight in the mall doesn't like doing rounds in the mall when midnight.They complain hears a lot of sound like kids running over the hall,water dripping,and also,chain sound.The most teribble is,every night,the cleaners of the mall very confirmed that they have cleans every corner of the malls.But when they come on duty early in the morning,they notice there were certain parts of the mall get very dirty.Sometimes with trash,sometimes with mud.One night,the security guards investigate about this complain from the cctv,but they didn't see any intruders step in the mall.No one could be sight,but the next morning,the spots get dirty again.This remain unsolved until today anyway. Kinda spooky..maybe some naughty ghost in the mall hates those cleaners so they bully them. :p
To visit our home page, click here- https://asiaghosts.com/
Hunt for ghost gifts here – https://asiaghosts.com/ghost-gifts/
Visit our Instagram Page here- https://www.instagram.com/asiaghosts/
Visit our Facebook Page here- https://www.facebook.com/asiaghosts/
To see ghost videos, visit our youtube channel here – https://www.youtube.com/channel/UCoKCE87Xjrk-Qm6cXJ7951w
Tags
Asia ghost , ghosts , ghost , paranormal , halloween , horror , scary , haunted , ghostbusters , ghost adventures , death , hell , heaven , god , ghost whisperer , religion , ghost festival , pontianak , fear ,mystery , thrilling , ghost story , ghost caught on camera , ghost of tsushima , ghost rider , haunted house , ghost hunters , ghost recon , ghost movie , are ghosts real