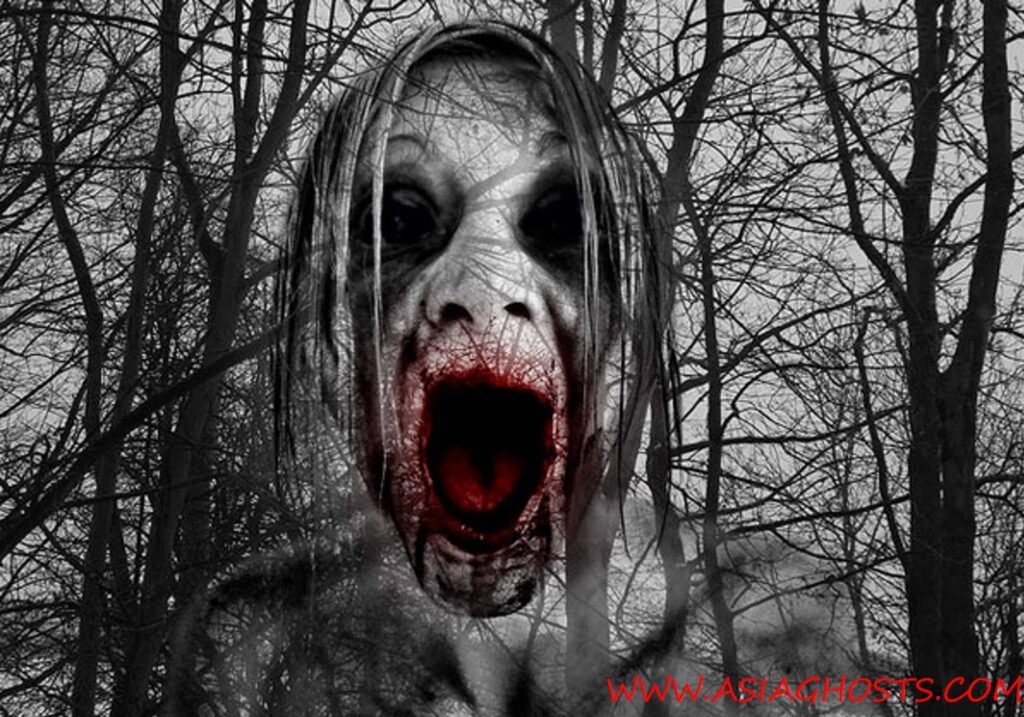 In the year 1997, this incident happened.
It was recess time and I had finished eating. I was on the way to the girl's toilet when I was shocked to see a boy crying and telling a teacher something. I heard the boy said that he saw a strange woman sucking the blood of a boy in the boy's toilet. Some blood that had dropped on the floor disappeared suddenly.
The next day, everybody knew the incident. My teacher advised to go to the toilet with a partner. My mother tell her neighbours to close the door. There was also a rumour that the KUM KUM had been house to house. It would pretened to ask something. Whenever the adults go to the kitchen or the rooms, it would suck the blood of a child.
One of my friends from ELIAS PARK PRIMARY SCHOOL had told me about the KUM KUM. It had also happened at the school. As the incident was known by many people in PASIR RIS, the chances of the thing to suck children blood had became difficult.
After a long time, it had vanished and no one knows where it goes. Maybe it might be in your housing estate or next to you.
To visit our home page, click here- https://asiaghosts.com/
Hunt for ghost gifts here – https://asiaghosts.com/ghost-gifts/
Visit our Instagram Page here- https://www.instagram.com/asiaghosts/
Visit our Facebook Page here- https://www.facebook.com/asiaghosts/
To see ghost videos, visit our youtube channel here – https://www.youtube.com/channel/UCoKCE87Xjrk-Qm6cXJ7951w
Tags
Asia ghost , ghosts , ghost , paranormal , halloween , horror , scary , haunted , ghostbusters , ghost adventures , death , hell , heaven , god , ghost whisperer , religion , ghost festival , pontianak , fear ,mystery , thrilling , ghost story , ghost caught on camera , ghost of tsushima , ghost rider , haunted house , ghost hunters , ghost recon , ghost movie , are ghosts real