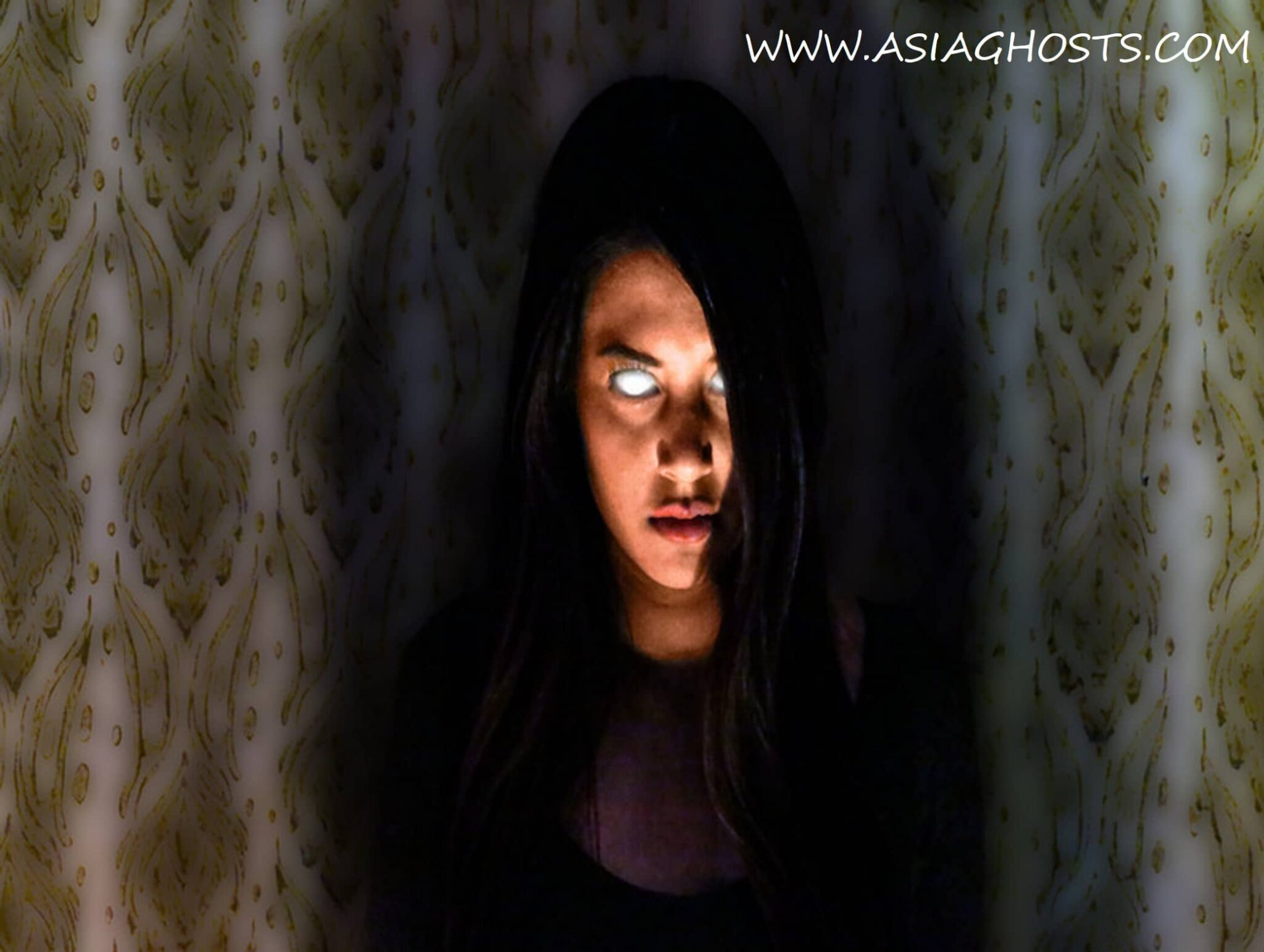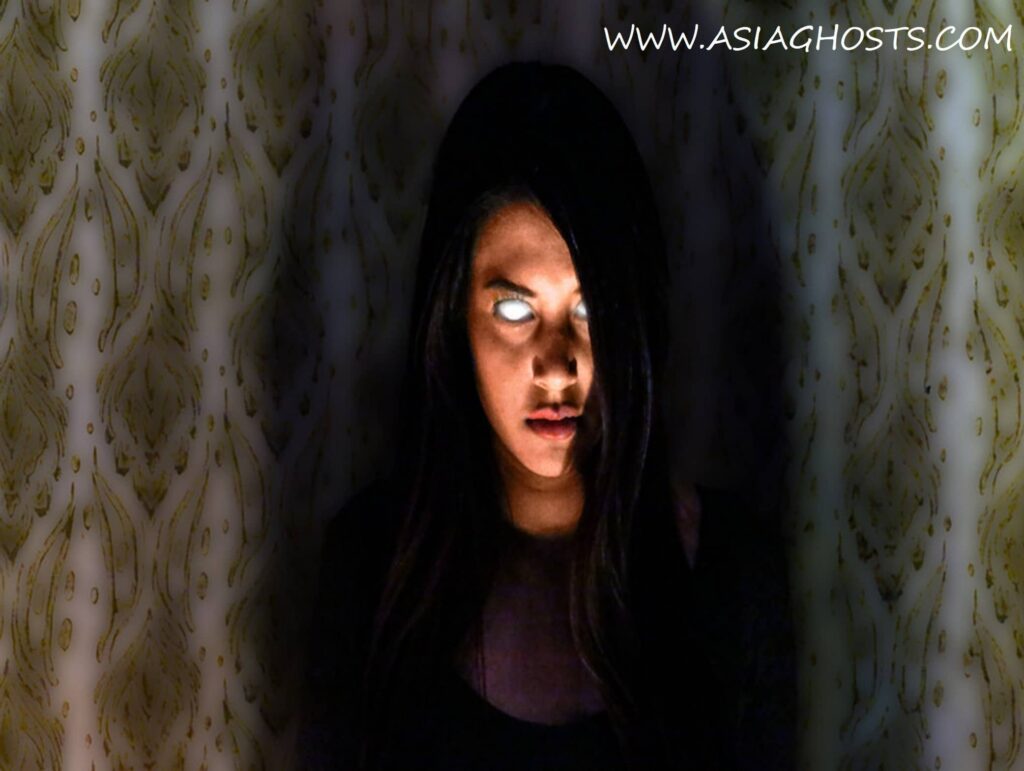 A taiwanese celebriety and her assistant, Cynthia were on an overseas asssigment somewhere in China.
The 2 ladies shared the same hotel room with 2 single size beds.
During their first and last night of stay, the female artist felt something was lying on her chest in the middle of the night.
She was shocked when she saw a lady was sitting on her body. The lady was wearing red dress and had tied up pony tail till the wasist area with her back facing the scared artist. The apprent lady ghost's hair was so long that it bruses on the artist's nose.
The first reaction of the artist was to shout and jumped out of the bed but could not move. Luckily,she managed to shout, "Cynthia, Cynthia!" to her assistant who was sleeping on the next bed. Apprently, Cynthia did not seem to hear her scream and her blanklet was covering her whole body.
The ghost did not look back to the artist but her long hair continues to brush around the artist's nose. It was about 30mins later when the lady in red vaished and the artist could move and rushed to her assistant. When Cynthia removed her blanklet, her face was filled with tears.
"I know that you were screaming but the ghost was staring angrily at me for 30mins and kept on repeating that she wants to kill me." explained Cynthia. She was just too scare to do anything than to hid under the cover.
The 2 ladies packed their belonging and left the hotel with an unforgettable experience.
To visit our home page, click here- https://asiaghosts.com/
Hunt for ghost gifts here – https://asiaghosts.com/ghost-gifts/
Visit our Instagram Page here- https://www.instagram.com/asiaghosts/
Visit our Facebook Page here- https://www.facebook.com/asiaghosts/
To see ghost videos, visit our youtube channel here – https://www.youtube.com/channel/UCoKCE87Xjrk-Qm6cXJ7951w
Tags
Asia ghost , ghosts , ghost , paranormal , halloween , horror , scary , haunted , ghostbusters , ghost adventures , death , hell , heaven , god , ghost whisperer , religion , ghost festival , pontianak , fear ,mystery , thrilling , ghost story , ghost caught on camera , ghost of tsushima , ghost rider , haunted house , ghost hunters , ghost recon , ghost movie , are ghosts real