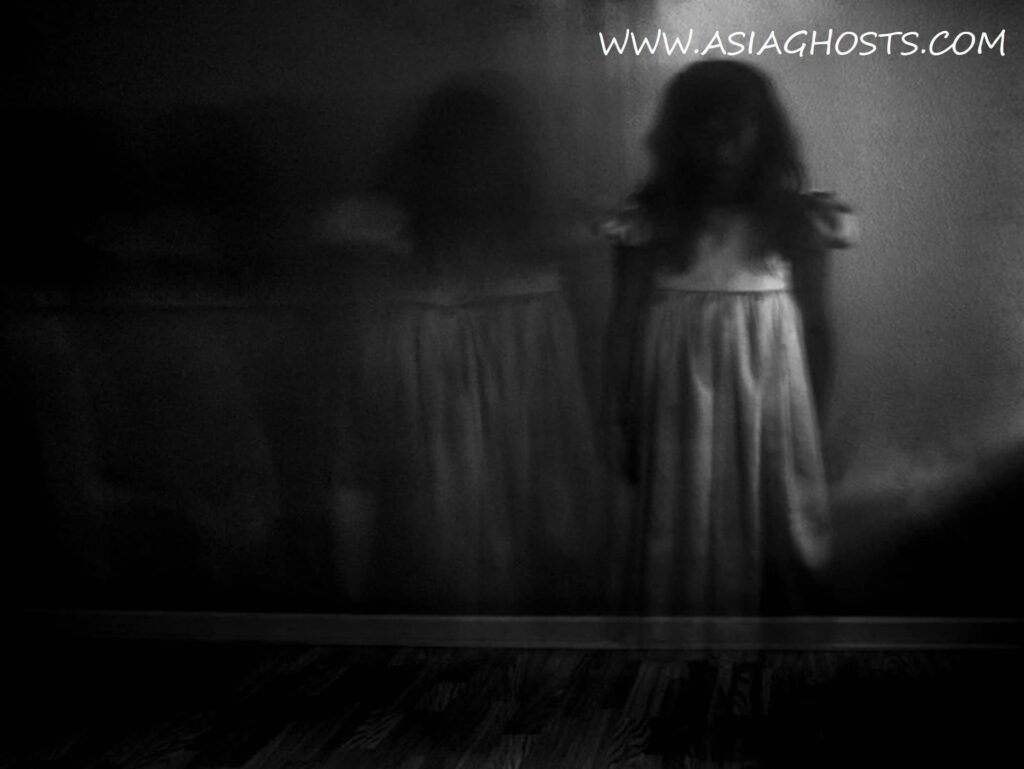 There is a hotel that's claimed to be haunted where i live . I won't give you guys the name of the hotel.
I have been to the hotel, it was pleasant and nice but i wouldn't go there again because of what i saw.
Around a year ago my best friend celebrated her 17th birthday- We decided to have a 'sleepover' at a hotel.So after nagging & begging our parents we finally got permission to do so.
We were to stay there for 3 nights. We checked in and got our key- the person at the hotel counter told us not to go out after 12 midnight.
We didn't really care about what he had said so we just went to our room. We watched movies, played games etc.
At around 11 on the first night we went to sleep. At around 1 a.m. I was woken by the sound of a child's laughter. One of my friends heard it too ( not the birthday girl-)
I was honestly pretty scared since i have watched many horror films which included laughing ghost kids. But since my other friend was the bravest of all she went to the door and peeked through the keyhole. She forced me to do the same thing, so i did. We both saw a cute little girl playing around outside. Although we didn't see her face but she was wearing a cute tiny outfit.
After that, we went back to sleep.
The second night i woke up at around 2 just to see if the girl was still playing. And yea she was.
On the 3rd and last night – i was woken by the girls laugh again. This time is was slightly louder. So i woke up my brave friend and we both peeked through the keyhole again. This time it was weird since we saw nothing but red. We thought that probably someone had placed something red infrnt of our door. So we left it. And went to sleep.
In the morning we checked out. Then since i was curious i asked the guy at the counter why cant we go out at after midnight?
He replied- there's this ghost girl who died in the hotel while she was playing. When she was found she had bloody red eyes.
As we walked out of the hotel – i then realised. The girl was actually staring back at us through the keyhole the night before- that was why we couldnt see anything but red.
That's the end of the story. None of us told the birthday girl about what we saw.
To visit our home page, click here- https://asiaghosts.com/
Hunt for ghost gifts here – https://asiaghosts.com/ghost-gifts/
Visit our Instagram Page here- https://www.instagram.com/asiaghosts/
Visit our Facebook Page here- https://www.facebook.com/asiaghosts/
To see ghost videos, visit our youtube channel here – https://www.youtube.com/channel/UCoKCE87Xjrk-Qm6cXJ7951w
Tags
Asia ghost , ghosts , ghost , paranormal , halloween , horror , scary , haunted , ghostbusters , ghost adventures , death , hell , heaven , god , ghost whisperer , religion , ghost festival , pontianak , fear ,mystery , thrilling , ghost story , ghost caught on camera , ghost of tsushima , ghost rider , haunted house , ghost hunters , ghost recon , ghost movie , are ghosts real