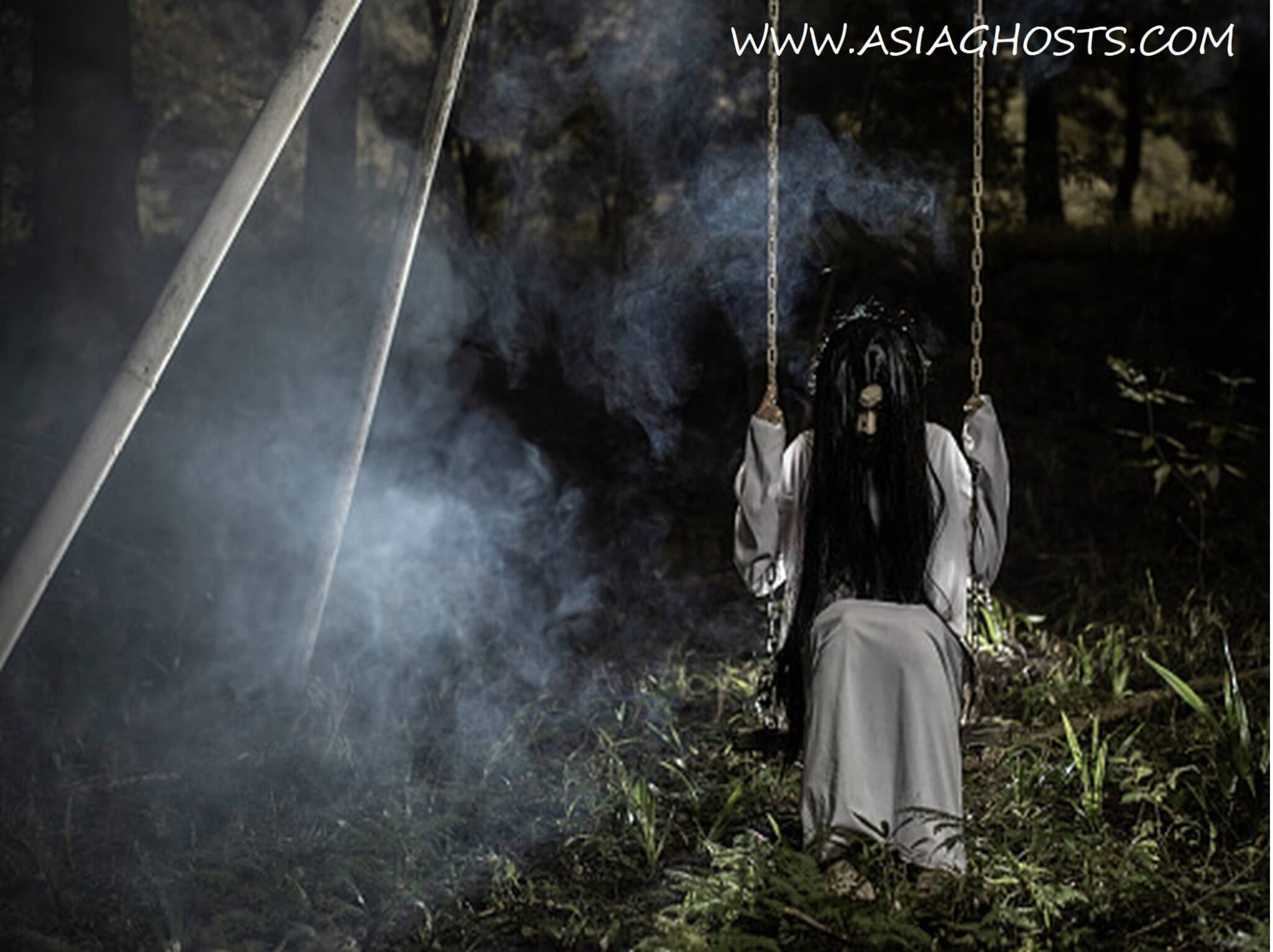 We were detailed to guard an oil refinery around Jurong area. At one stage, we are either alone or in buddies. We worked at a 12 hours rotation and it was spooky when we had to performed night-shift.
One night -shift, at around 2am, ME and my buddy were on round to check our men. As normal, we checked the generator room, which were manned by 2 snipper, on the roof top and 12 level.
We were going up when suddenly, I saw a lonely figure sitting on top of the generator, about 3 meters high. It was total darkness. I turned my head to her direction, she was wearing all white, with long hair. I was suddenly frozen, unabled to call my buddy. I can't even utter a word, as though, I was hynotised by her.
At that moment, I cound see her wrinkled, scally old face. She was smiling to me as if she was welcoming us. Finally I was abled to recite some holy verses from the Quran, and told my buddy to leave the place in a hurry. I told him I had a stomachache as I do not want to terrified my men.
Till this day, I cannot forget how she stared at me, as though she felt lonely.
To visit our home page, click here- https://asiaghosts.com/
Hunt for ghost gifts here – https://asiaghosts.com/ghost-gifts/
Visit our Instagram Page here- https://www.instagram.com/asiaghosts/
Visit our Facebook Page here- https://www.facebook.com/asiaghosts/
To see ghost videos, visit our youtube channel here – https://www.youtube.com/channel/UCoKCE87Xjrk-Qm6cXJ7951w
Tags
Asia ghost , ghosts , ghost , paranormal , halloween , horror , scary , haunted , ghostbusters , ghost adventures , death , hell , heaven , god , ghost whisperer , religion , ghost festival , pontianak , fear ,mystery , thrilling , ghost story , ghost caught on camera , ghost of tsushima , ghost rider , haunted house , ghost hunters , ghost recon , ghost movie , are ghosts real