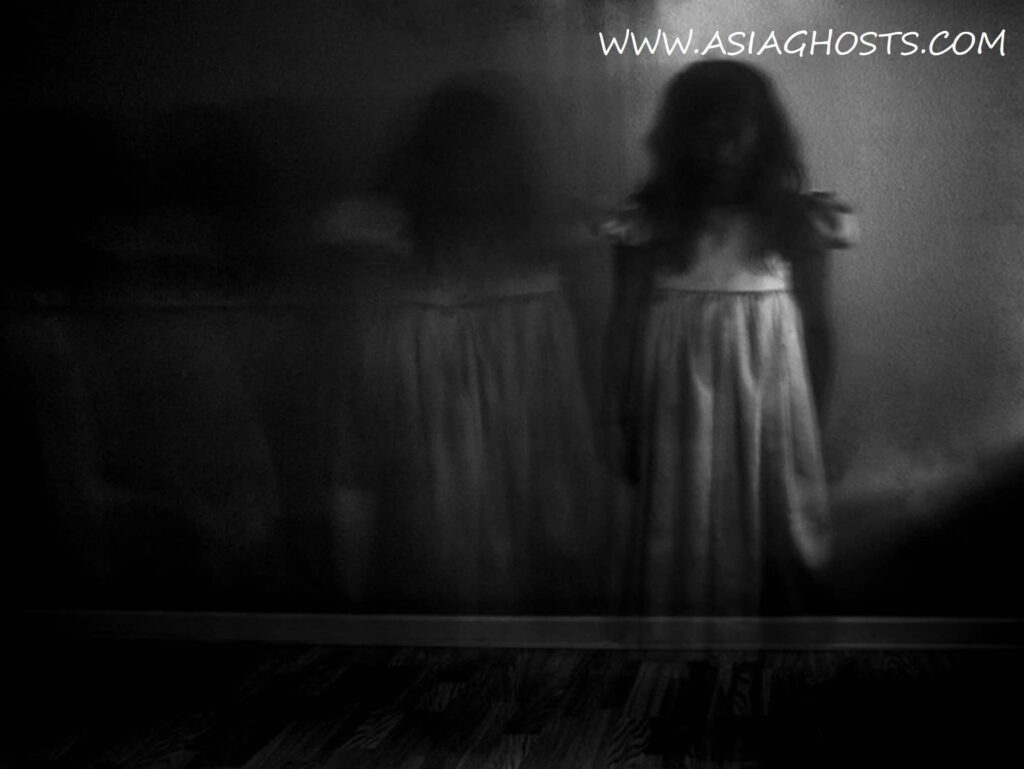 When I was secondary 1, i heard alot of story about my school. Some of them was about the toilet, physical lab and my school sighboard. Once the staff toilet was a photographic room and one a student was too stress and she comitted suicide by hanging herself. Due to this incident, the teacher only allowed each person to enter the room at a time.
One day, when one of the student enter the room trying to wash the film, he heard sound of a girl crying and he thought it was his illusion so he ignored it. When he saw the photograph he had taken, there was nothing else but a picture of a girl he never seen before. And he was curious about the girl so he went to find out who the girl was. Soon he knew that it was a girl who had commit suicide in the past few years. He was so scared that he went to informed his teacher suddenly, there was a thunder and he was possesed. All the teachers saw the girl spirit holding the guy hand and they went to the roof top and jump down.
From that day onward, our principle change the photogarphic room to a staff toilet and locked it to make sure that no one went to the room to prevent that the inccident from happening again.
To visit our home page, click here- https://asiaghosts.com/
Hunt for ghost gifts here – https://asiaghosts.com/ghost-gifts/
Visit our Instagram Page here- https://www.instagram.com/asiaghosts/
Visit our Facebook Page here- https://www.facebook.com/asiaghosts/
To see ghost videos, visit our youtube channel here – https://www.youtube.com/channel/UCoKCE87Xjrk-Qm6cXJ7951w
Tags
Asia ghost , ghosts , ghost , paranormal , halloween , horror , scary , haunted , ghostbusters , ghost adventures , death , hell , heaven , god , ghost whisperer , religion , ghost festival , pontianak , fear ,mystery , thrilling , ghost story , ghost caught on camera , ghost of tsushima , ghost rider , haunted house , ghost hunters , ghost recon , ghost movie , are ghosts real