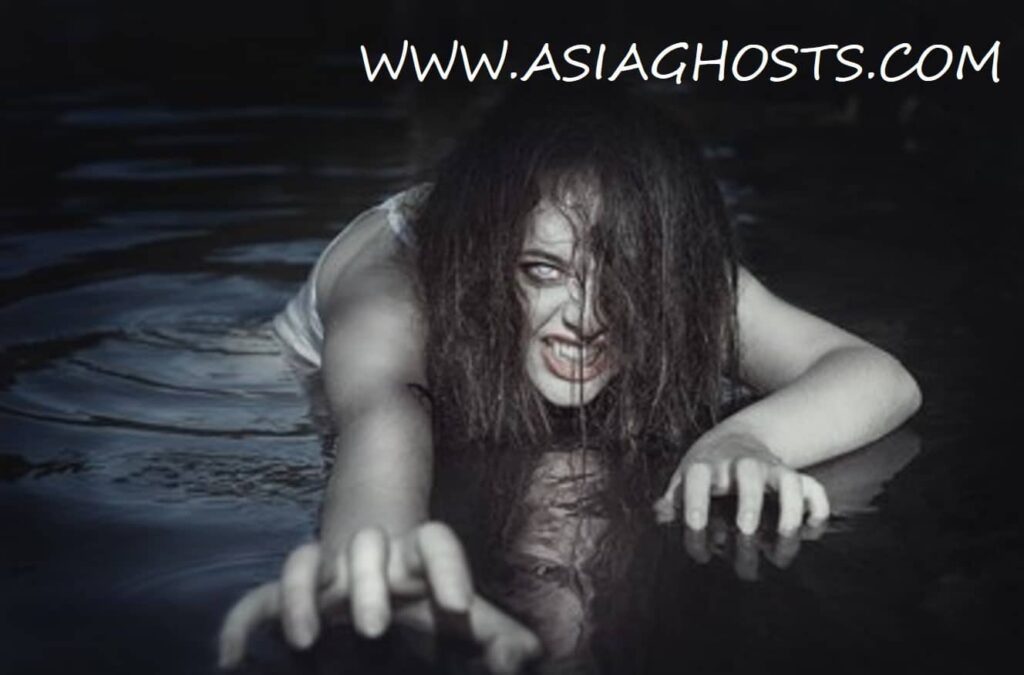 Im a kinda person who is a thrill seeker and attracted paranormal stuffs. During the holidays sometimes me and my friends would go and seek adventure. Pasir Ris is one of my favourites. Its a place where most paranormal stuff is reported.What happen is during the holidays my friends would surely book a chalet to enjoy ourselves and seek adventure.
It was during the June Holidays. It was on Saturday 14/06/2003 it was at 1430hours when we reached at the chalet at Pasir Ris. As usual in the noon we would go fishing, play cards,barbeque,having fun and when night falls its when the fun part starts. After eating, we decided to go to the Pasir Ris Swamp. We were all excited and ready to have `fun`.At about 2200hours after resting for a while, we decided to proceed to our destination. We brought our torch lights, cameras and ready to go. The Pasir Ris Swamp was located near our Chalet Resort.
On our way there, we cracked stupid jokes and took some pics here and there.As we reach the main entrance, my Friend Stafiq advised us not to go in, he got a very bad feeling about the situation.
Obviously, he got no balls.But that does not stop me and the others from entering the swamp. My other friend,Zafir, volenteered himself to accompany Syafiq back to the chalet. At the entrance, we decided to split into groups two groups of 7 people. Both groups were to go seperate ways and to meet at the foot at the Tower. Slowly gaining confidence, both groups slowly entered the swamp.Both groups have went seperate ways. As my group reach the bridge, i suddenly felt uneasy and there was a foul smell. I wasnt sure whether my friends smelled it too. Walking briskly, we reached the foot at the tower. The other groups were already there.We took some pics. There was little conversations and we slowly went up the tower. Upon reaching the top of the tower, i felt as if the tower was shaking.For the second time i ignored this strange things. All of us sat down there and decided to tell each others encounters. I looked at my watch and its already 11:30. We sat there for quite a while and decided to proceed back to the chalet. I felt very dissapointed unable to witness any `thing`.Slowly standing up, i was so damn shocked to saw a white `thingy` hanging ontop. I accidentally cursed a very harsh malay word pu****k. My friends were all starin at me and were shocked and i not wanting to tell them, i smiled at them. They were all relief. Slowly walkin down the steps and onto the pathway. As we were reaching the exit, suddenly, a strange white thingy flew towards me and i fell down. Towards their expression i knew they didnt see `it`. At that point of time, my mind went blank.Slowly regaining my senses i tried to stand up but i felt as if `something is pinning me down` i was so scared that i almost wet on my pants. Some of my friends were scared like hell and they ran away. I was thankful enough as some of my `trusty` friends help me.They pulled and pulled and pulled and finally i managed to stand up. My kness were shakin like hell and unable to walk by myself my friend assisited me. Slowly reaching outside, we met up with the others who `ran` away. We head to our chalet. Inside the chalet, i drank 2 glasses of water. We gathered around incuding Syafiq and Zafir. We sat on the floor and told each other what happened. One of my friend Irwan also admitted that he saw the thingy at the tower. And when i fell, he saw so called `pontianak` or maybe something else holding me to the ground.We were all so frightened that we didnt slept that night. I think that the `thing` acted violently towards me because i cursed her or because that `thing` doesnt have anything else better to do.
To visit our home page, click here- https://asiaghosts.com/
Hunt for ghost gifts here – https://asiaghosts.com/ghost-gifts/
Visit our Instagram Page here- https://www.instagram.com/asiaghosts/
Visit our Facebook Page here- https://www.facebook.com/asiaghosts/
To see ghost videos, visit our youtube channel here – https://www.youtube.com/channel/UCoKCE87Xjrk-Qm6cXJ7951w
Tags
Asia ghost , ghosts , ghost , paranormal , halloween , horror , scary , haunted , ghostbusters , ghost adventures , death , hell , heaven , god , ghost whisperer , religion , ghost festival , pontianak , fear ,mystery , thrilling , ghost story , ghost caught on camera , ghost of tsushima , ghost rider , haunted house , ghost hunters , ghost recon , ghost movie , are ghosts real