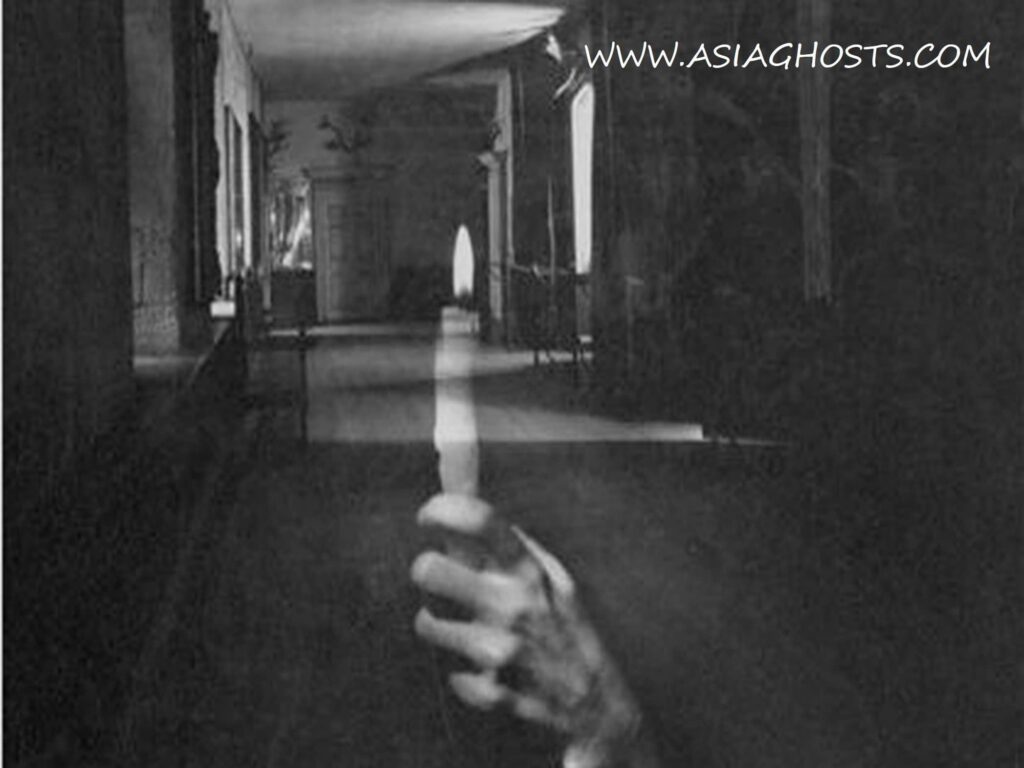 It wasn't my first encounter with the undead at the UDMC Pasir ris chalet and no matter how many times i was being invited by friends to that place, i am so sure that the encounter of the undead awaits me.
That very nite, i was sharing the double storey chalet with two of my friends. As far as i could recall it happened like this…..I was so tired after a swim at the pool within that UDMC resort and decided to rest early(close to midnite). However two of my friends suddenly had the idea of drinking beer and a game of cards downstairs at the living. I did not join them as i was really sleepy at that time.
The moonlight penetrates the room thru the window and i began to sleep. Suddenly, while eyes shut, i could hear a man's voice laughing in an errie/evil tone and strangely i had the instinct that he was a Japanese. It sounded far away at first and then it appears soooo close ( next to my ear!) The next thing that i knew was, i can't move my body anymore. Under the moonlight, i could see depression on both of my thigh ( as though someone pressing your skin with his finger)It started from the ankle moving downwards.
I was much relieved when i know that i could shout. I shouted and was screaming at the thing that was doing it. Followed by shouting to my friends who were downstairs. Luckily upon hearing my shouting, both of them were rushing (running) towards the room and i should have known not to shout….. (Spirit attacking me!) at that time. While hearing this, the twist of the doorknob soon lead to the sound of (running down the stairs)
Now i am trapped within that room, just the poor me fighting that thing. I started to recite prayers and by the 20th time of my prayers(Japanese Buddhism Lotus sutra), that thing left and i was able to regain strength. I ran down the stairs soon after and was scolding those two friends of mine for being SO NICE. That whole nite, i stayed up while waiting for sunrise and when it appeared, i am in my bed again.
I have more of such personal encounters with Spirits since at the age of 7 and would like to share them with all of you. Till then, Sleep tight.
To visit our home page, click here- https://asiaghosts.com/
Hunt for ghost gifts here – https://asiaghosts.com/ghost-gifts/
Visit our Instagram Page here- https://www.instagram.com/asiaghosts/
Visit our Facebook Page here- https://www.facebook.com/asiaghosts/
To see ghost videos, visit our youtube channel here – https://www.youtube.com/channel/UCoKCE87Xjrk-Qm6cXJ7951w
Tags
Asia ghost , ghosts , ghost , paranormal , halloween , horror , scary , haunted , ghostbusters , ghost adventures , death , hell , heaven , god , ghost whisperer , religion , ghost festival , pontianak , fear ,mystery , thrilling , ghost story , ghost caught on camera , ghost of tsushima , ghost rider , haunted house , ghost hunters , ghost recon , ghost movie , are ghosts real