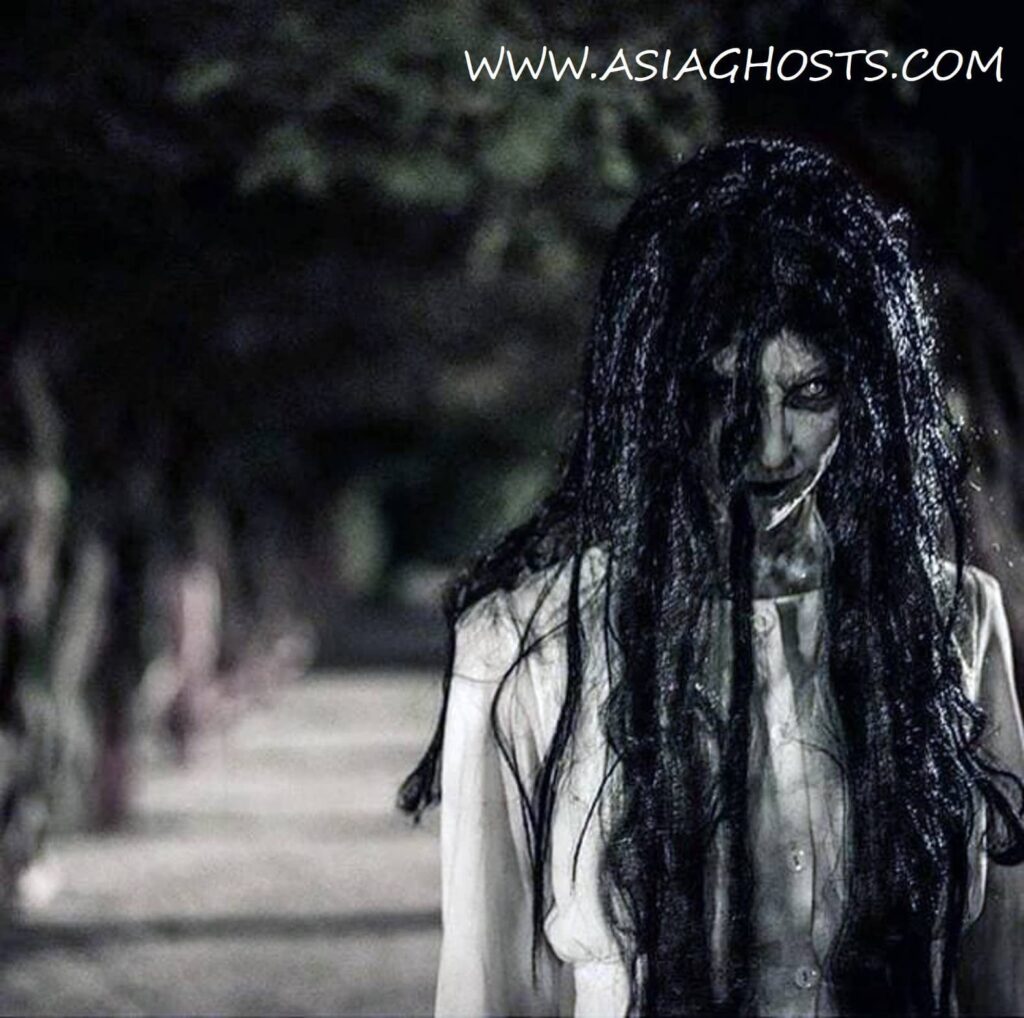 Always heard scary errie stories from camps, but not much seems to come from Sembawang Camp… but anyway these are what I've heard before, but never seen (and don't wanna see as well!)
BMT block
Situated at the lowest point of the camp (the camp's a downward-sloping area which leads to the sea), and hence is considered the "base" of all evils. This is also the headquarters of "Xiao Hong", a female ghost, who appeared in 2 versions, a lady (in red?) or an old lady with a small child.
1. A recruit was awarded attend C bunk due to some medical reasons, and when his platoon mates returned, he was seen banging his head on his cupboard. Heard he saw a gruesome looking "Xiao Hong" sitting on top of the cupboard. He was terribly traumatised by this incident and have to receive alot of mental treatment.. (this incident happened long before I was enlisted)
2. There's a bunk in one of the 2 cabin which nobody dares to sleep. A recruit who once slept on that bed dreamt of having sex with a pretty lady, and this dream kept on repeating over the next few nights, and this recruit became more and more tired and shagged as time goes by. He swopped bunk with another platoonmate, and this platoonmate suffered the same fate as well.
3. The above mentioned bed is next to a door which connects to a dark corridor which leads to a small classroom and an exit to the ground floor. At night, it's been rumoured that strange noises of shifting of chairs are heard coming out from the classroom, which is locked when not in used. (I slept just opposite that bed not long ago while on a course in sambawang camp, but never heard anything unusual)
4. A BMT platoonmate of mine was woken up with a sene of something's not right in the middle of the night. He was sleeping on the top of a double-deck bed then, and as he turned his head around to look at the surrounding, he saw 4 japanese soilders standing-by-bed around him, and he actually stared into the eyes of one of them! He was so frightened that he closed his eyes shut and dared not open till dawn..
5. Rumours also had it that an old lady with a small child always wanders around the bunk asking for sweets.. (never seen it also)
Other areas/ unspecified stories
1. A trainee was bathing in the shower room when he heard the sound of a ball bouncing. After which he heard a lady calling out "Son, stop playing with the ball.", followed by the reply from a small boy "Mummy, can I play with the head of the kor kor inside?" The trainee got so scared that he dashed out of the shower room immediately..
2. 2 of my bunkmates heard loud and prolonged sounds of table/ chairs dragging outside our bunk at around 2am on one occasion not long ago. They're too scared to check, and they remained in their bed till dawn. I never hear anything though, and didn't know about it until another colleague from another bunk told me about it.
3. Before the IMS (institute of marine systems) people shifted into the area the old 2PDF people occupied but shfited out, the whole area had been desserted for a long time and is very dark at night. Often there're dog barkings and howling being heard around the 2PDF parade square although there's seldom dogs seen in the camp. Rumoured to be a haunted venue as well.
To visit our home page, click here- https://asiaghosts.com/
Hunt for ghost gifts here – https://asiaghosts.com/ghost-gifts/
Visit our Instagram Page here- https://www.instagram.com/asiaghosts/
Visit our Facebook Page here- https://www.facebook.com/asiaghosts/
To see ghost videos, visit our youtube channel here – https://www.youtube.com/channel/UCoKCE87Xjrk-Qm6cXJ7951w
Tags
Asia ghost , ghosts , ghost , paranormal , halloween , horror , scary , haunted , ghostbusters , ghost adventures , death , hell , heaven , god , ghost whisperer , religion , ghost festival , pontianak , fear ,mystery , thrilling , ghost story , ghost caught on camera , ghost of tsushima , ghost rider , haunted house , ghost hunters , ghost recon , ghost movie , are ghosts real