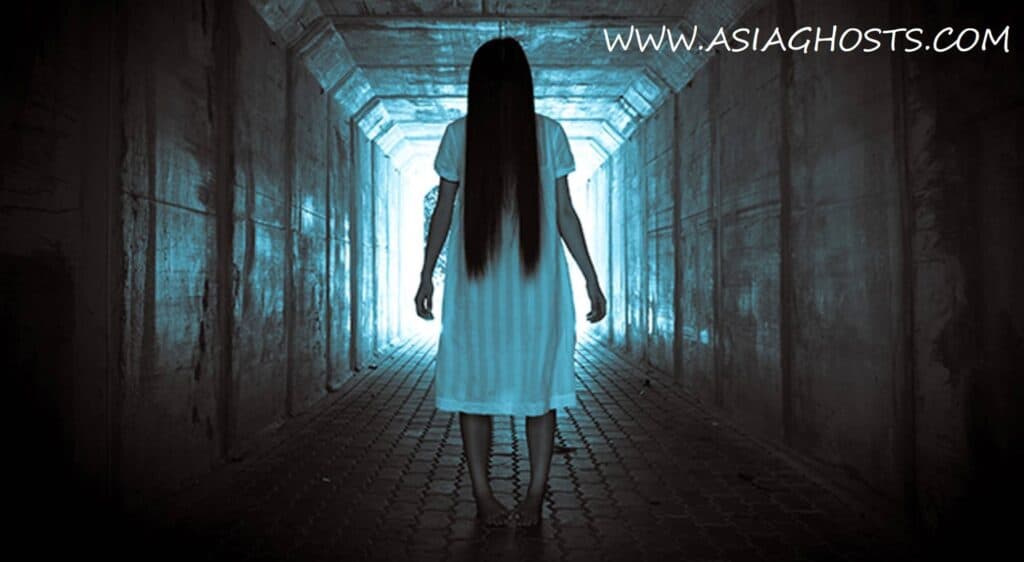 It was the starting of the Hungry Ghost Festival and it was a friday afternoon. My friend arranged with me a soccer match under his void deck. I would meet him at East Point later that night at about 10pm. Although I was living in Pasir Ris, I agreed. I cycled to East Point and we began our match. It ended at about 11.25pm and we decided to end it there.
The night was quiet as I cycled home from Simei to Pasir Ris. I took a shortcut behind the flats as it was quiet and no one likes to walk past that way. Although there were lights, I still felt scared but muttered a prayer to myself. While cycling, I felt as if someone was following me. When I reached home, I woke up my sister and force her to accompany me watching TV.
Then it began, it was about 1.30am in the morning. I heard one of my father's bird making a noise in the balcony but it sounded scared. Next I heard something strange, it sounded like a duck quaking but in a frightened way. I looked out of the windowed and suddenly remembered about my pet chicken outside. I peered out of the balcony and to my surprise, it was clucking but it was strange as I have never heard a chicken making a sound like that. All the birds outside were also making a hell of a noise. It wasn't like them to be so frightened. I sat down and turn to face my sister, she looked at me expressionlessly and we both just kept quiet until they all stopped. Then my sister spoke up,"Hey, isn't it the beginning of the Hungry Ghost Festival?".
To visit our home page, click here- https://asiaghosts.com/
Hunt for ghost gifts here – https://asiaghosts.com/ghost-gifts/
Visit our Instagram Page here- https://www.instagram.com/asiaghosts/
Visit our Facebook Page here- https://www.facebook.com/asiaghosts/
To see ghost videos, visit our youtube channel here – https://www.youtube.com/channel/UCoKCE87Xjrk-Qm6cXJ7951w
Tags
Asia ghost , ghosts , ghost , paranormal , halloween , horror , scary , haunted , ghostbusters , ghost adventures , death , hell , heaven , god , ghost whisperer , religion , ghost festival , pontianak , fear ,mystery , thrilling , ghost story , ghost caught on camera , ghost of tsushima , ghost rider , haunted house , ghost hunters , ghost recon , ghost movie , are ghosts real