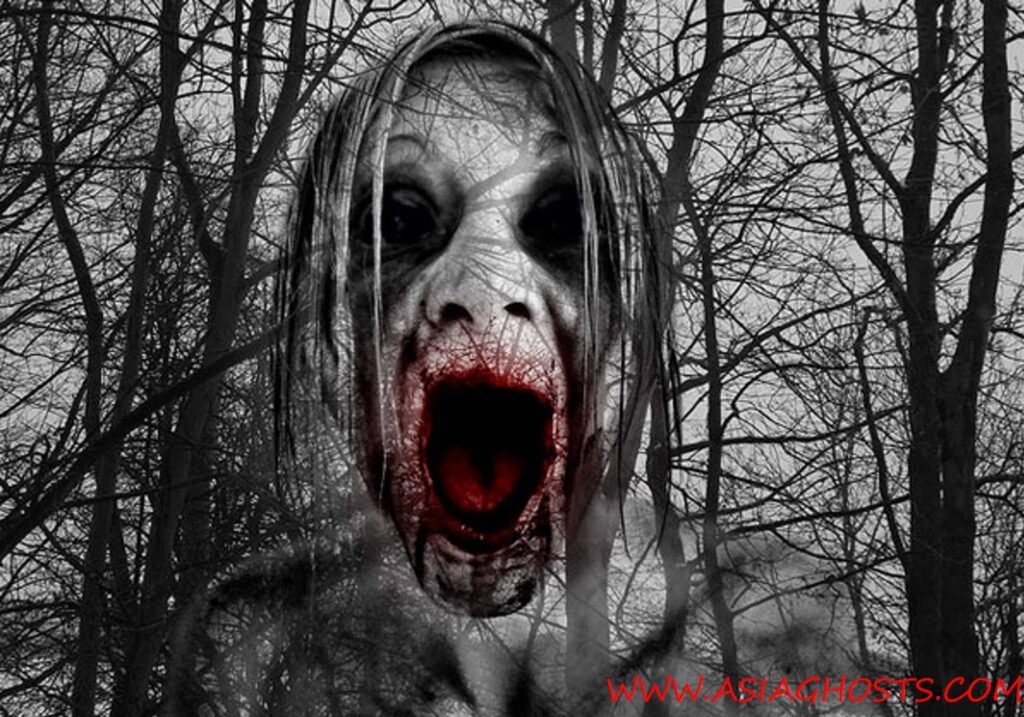 This is my first time ever sharing my true story since young with a whole lot of people. To be frank, i'm a descendant of a Bugis sultan though i find it rather strange. Only now that my Grandma told me the whole thing. My late father's family are all of Bugis race. Those who read the history about Bugis people would propably knew what hardship they went through. The story goes like this……..
My late father passed away on the seventh month of 1990(my late father's case got into the newspaper at that time) just five months after my brother was born. He was loved by everyone, a fun-loving person. My late father used to worked as a shipman on an oil tanker along with his brother. It was off the East Coast Shore at about 7 plus in the evening when it happens. To moslems' believe, it's not good to be hanging around at this time. It was supposed to be dinner time and everyone has to be at the canteen while the 2nd shift people replace them. My late father was the last person to go in when something happen to him.
Out of nowhere, he was thrown overboard and into the dark sea water. Soon, my uncle felt very uneasy and he when to look for my late father. He was nowhere to be seen. 3 days has passed and his body was nowhere to be seen even the divers from the coastal police couldn't find him. Everytime people tried to find his body the weather would go wild and they have to abort it. Something called my Grandma in her dream and 'she' said that 'she' would return my late father in exchange of my grandma's body. She told my family about her dream and everyone believed that it was 'the spirit of the sea'. I was young at that time and didn't know anything what was happening.
My family along with some other religious people went to the Bedok jetty and recite some prayers. Out of nowhere a figure came about in the form of my aunty. Everyone was trying to stay calm as the surroundings was getting spooky(luckily no one was there except for my family). My late father's body was resurfaced 3 days after. My grandma was almost tricked into following the 'thing' as my aunty. Luckiy, one of my uncle notice it and got her back. She soon realised when my uncle got hold of her.
3 days after that, the coastal police retrieved the body and immediately my family held a funeral. Soon after the funeral, my grandma was haunted by the same 'thing' over and over again for the past few months. The haunting ended when my granpa told her to stop thinking about it and just forget the thing. Now, I get scolded whenever I did something that's not right as my family fears that I would end in my late father's fate.
After long years since the incident, the 'thing' haunts my grandma again but it stops eventually. I think it's aiming for me and my brother cuz I get disturbed many times now but i prayed many times and it just gone. I advised my brother to be careful of anything and pray to GOD many times. GOD-willing HE help us all. There's a lot of cursed places which the Bugis people can't go to for eg. Malacca. Another good eg. is the sea off East Coast shore. That place too is cursed for US people and my family is amongst them. The cursed was believed to last for seven generations and I'm now the third generation. Hopefully everthing goes well ends well. So if u guys wanna know more true facts ask u're Bugis friends. Hope u all take this into consediration. That's all and peace to all.
To visit our home page, click here- https://asiaghosts.com/
Hunt for ghost gifts here – https://asiaghosts.com/ghost-gifts/
Visit our Instagram Page here- https://www.instagram.com/asiaghosts/
Visit our Facebook Page here- https://www.facebook.com/asiaghosts/
To see ghost videos, visit our youtube channel here – https://www.youtube.com/channel/UCoKCE87Xjrk-Qm6cXJ7951w
Tags
Asia ghost , ghosts , ghost , paranormal , halloween , horror , scary , haunted , ghostbusters , ghost adventures , death , hell , heaven , god , ghost whisperer , religion , ghost festival , pontianak , fear ,mystery , thrilling , ghost story , ghost caught on camera , ghost of tsushima , ghost rider , haunted house , ghost hunters , ghost recon , ghost movie , are ghosts real