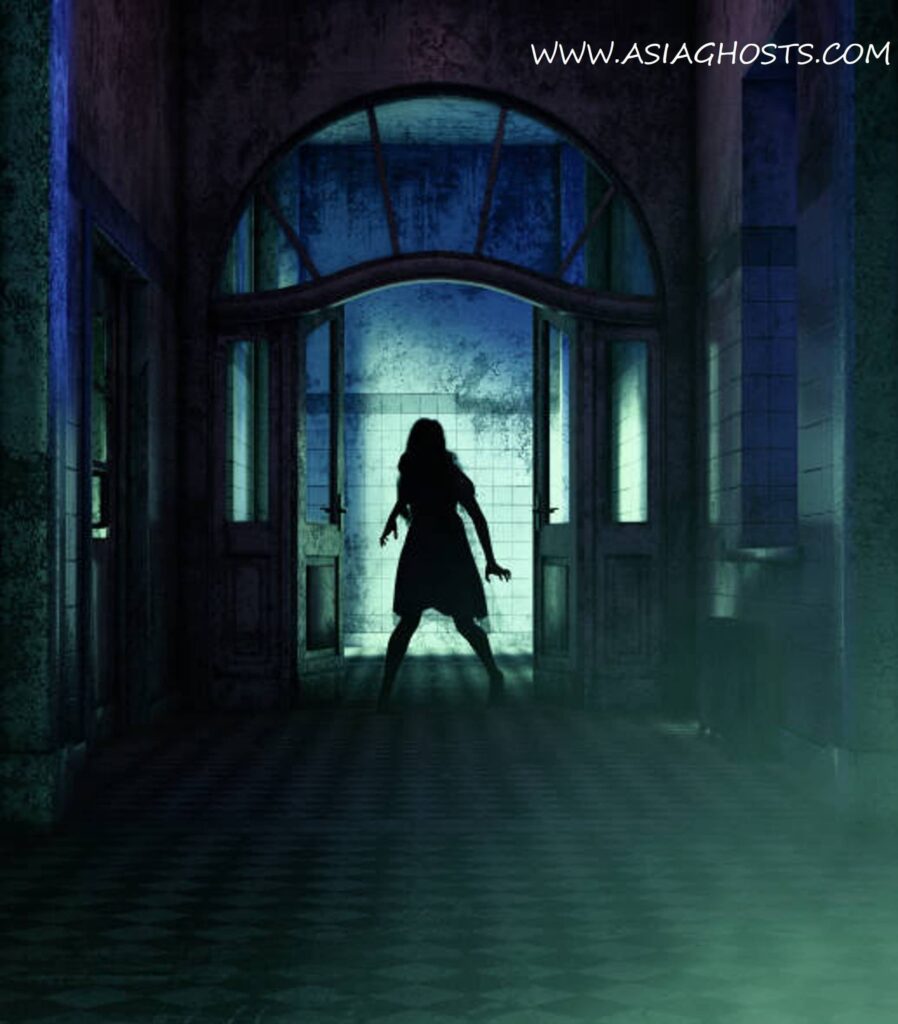 My boyfriend and me rent a chalet at the east coast park. I went 2 overnight there with him and some friends. At 11 am, we all meet at the restaurant near our chalet. After that, we went 2 our chalet together. Not many people walk past there so we thought that it was better that way…we can have more privacy.
We enjoy ourselves in the day but when the night comes…i felt a little creepy. At about 12 midnight, we had our barbecue and more of our friends came. It was really fun but when everyone already went home..the creepy feelings started again. I told my boyfriend but he told me to take a rest. He thought that maybe i was too tired and told me that he will clear all the mess up. But i didn't want to leave him, i was too scared.
After we cleared up everything, we lock the doors. There was only 1 room so i had to sleep the same room as him. Suddenly, we heard as if someone was banging the door. I woke my boyfriend up and told him i heard something downstairs. He woke up and grab my hand. We both went to check it out but there was no one. Then we heard our room door bang so loudly, i screamed. After a few minutes, we heard a voice of a woman whispering something and was there was a sound of her cutting something. My boyfriend hug me tight and we just pray that everything will be all right the next morning.
When i woke up, everything was normal, i woke him up and we all went out of the chalet. Before we went home, we went to the security guards place and tell them that the chalet was haunted and he said all the chalet are haunted at east coast beach.
So, my advice to all readers, if u want to stay in chalet, bring more than 3 people cause it not be so scary and creepy when many people are around. I promised to myself that i won't sleep with my boyfriend in the chalet ever again.
To visit our home page, click here- https://asiaghosts.com/
Hunt for ghost gifts here – https://asiaghosts.com/ghost-gifts/
Visit our Instagram Page here- https://www.instagram.com/asiaghosts/
Visit our Facebook Page here- https://www.facebook.com/asiaghosts/
To see ghost videos, visit our youtube channel here – https://www.youtube.com/channel/UCoKCE87Xjrk-Qm6cXJ7951w
Tags
Asia ghost , ghosts , ghost , paranormal , halloween , horror , scary , haunted , ghostbusters , ghost adventures , death , hell , heaven , god , ghost whisperer , religion , ghost festival , pontianak , fear ,mystery , thrilling , ghost story , ghost caught on camera , ghost of tsushima , ghost rider , haunted house , ghost hunters , ghost recon , ghost movie , are ghosts real