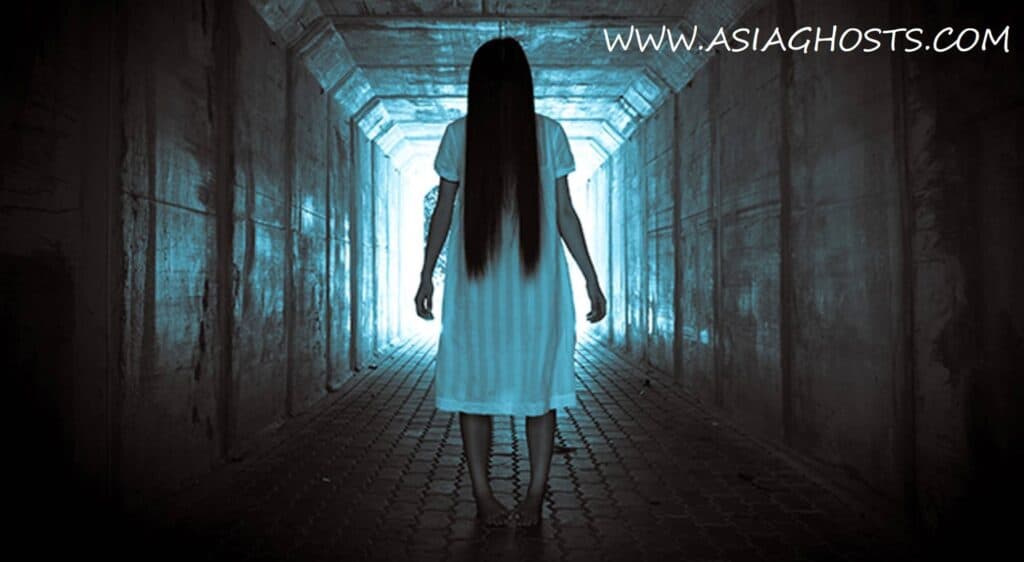 This happened about 4 years ago when I was a Computer Science student in a higher institution of learning in Malaysia. I was staying in the hostel back then and I have heard lots of ghost stories there. Although I didn't witness anything particular in the hostel, something did happen to my roommate, Abu.
Abu never believed in ghost and some times he would laugh at my friends and I when we were talking about ghost. All that changed on that fateful night when we were discussing about some flute music coming through the walls late at night.
The story has it that there was a couple who were deeply in love with each other. They even vowed to live and die together. For some reason or others, the girl hanged herself one day. The boy was very sad and he played his flute every night while thinking of his love. Several nights later, his girl's spirit came back and asked him to fulfill his vows. The boy was in a dilemma. He loved her so much but he really didn't want to die yet. However, the girl kept haunting him and finally he gave in. He hanged himself at the same spot the living couple always meet. Since then, some flute music could be heard occasionally in the night. we can hear the flute music.
Abu heard our stories and said, "If there really is a ghost in this hostel, why until now it is only scaring other guys but not me? Is the ghost afraid of me?"
We tried to stop him for fear of upsetting the ghosts. However, being too skeptical a person he is, he wouldn't take us seriously.
That night we all went to bed at about 11pm. As usually I perform my prayers and then go to bed. At about 2am in the morning, Abu were screaming so loudly that everyone near us came rushing into our room. I got up and switched on the lights.
Abu looked very pale and his body were shaking in his shock. We tried to calm him down. Then, we tried to ask him what's wrong but he didn't want to talk about it. Everyone left afterwards and Abu insisted that we keep the lights on for the rest of the night.
In the morning, Abu told us what actually happened to him. He was sleeping soundly when he heard a girl calling out to him. He woke up and realised it came from outside. He looked out the window saw a very beautiful girl floating in mid-air. She was still calling out for him as she came nearer and nearer to him.
Abu was afraid but he refused to believe it's true. So he kept staring at the girl until she's right in front of him. Abu could literally breath into her face then. At that moment, she stopped calling his name and her facial expression changed immediately. Her look was full of anger and hatred, its eyes were raging in fire.
Then, she asked, "Sekarang percaya tak (Do you believe now)?"
Abu stared at her in shocked until she vanished. Then, he started screaming on top of his lung.
To visit our home page, click here- https://asiaghosts.com/
Hunt for ghost gifts here – https://asiaghosts.com/ghost-gifts/
Visit our Instagram Page here- https://www.instagram.com/asiaghosts/
Visit our Facebook Page here- https://www.facebook.com/asiaghosts/
To see ghost videos, visit our youtube channel here – https://www.youtube.com/channel/UCoKCE87Xjrk-Qm6cXJ7951w
Tags
Asia ghost , ghosts , ghost , paranormal , halloween , horror , scary , haunted , ghostbusters , ghost adventures , death , hell , heaven , god , ghost whisperer , religion , ghost festival , pontianak , fear ,mystery , thrilling , ghost story , ghost caught on camera , ghost of tsushima , ghost rider , haunted house , ghost hunters , ghost recon , ghost movie , are ghosts real