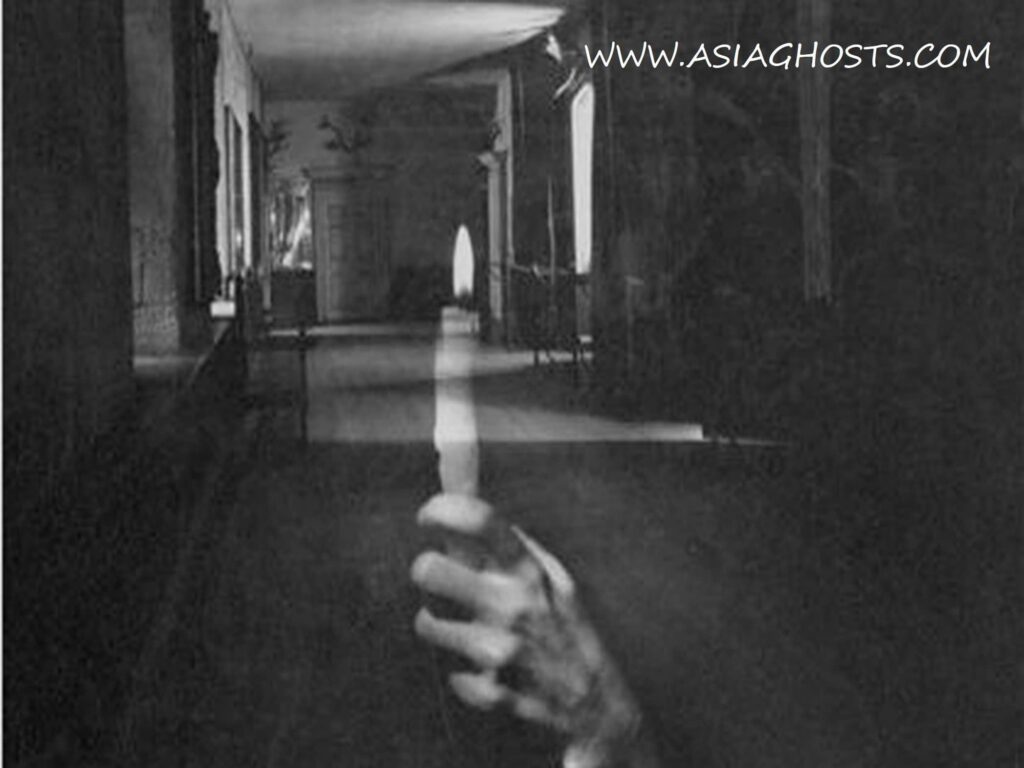 You might not believe! But it did really happen to me and my classmates. To you it might not be scary but if you were there, I'm sure you would be scare.
My school(which I do not want to name) was located at Lowland Road, which is the old building of SSS.
My school organise a Literature role for both Normal Academic and Express. My class participated in the competition. Usually we will practise in class instead of the school hall. Sometimes we would act in front of the whole class with our form teacher watching. On Friday, which is the day for or Literature period, we ask for permission to go to the hall for a practise because that day we had all our equipment(dolls and rabbit) so we got the permission and went to the hall.
When we reach there, we took out our equipment and practise. We had a doll. Then one of my classmate, Mary(not her real name), she was suppose to carry the doll because she was acting as a mother. While the narrator was reading, she was patting on the doll. Then, suddenly, we heard a noise made from the doll. We all thought it was just a noise made from canteen. After the narrator finish, she stand up then the leg of the doll drop. We all started laughing. One of my classmate, John(not his real name) who was very superstitious told us not to laugh because he said that the spirit of the doll would come and look for us.
Just then, one for my friend, Jane(not her real name), say something walking past the curtain at the back. My friend John and I decided to take a look but we didn't see anything. We were all afraid and decided to have our last practise in the hall without the doll and headed back to class immediately. After School…
We went back to hall again with a few KPO we went to the back stage to check but we didn't see anything. It was so unlucky that we had oral that day so we went for our oral. After oral, we went to that hall again to check. One of my classmate was so bad luck the spirit went into her. She was being controlled by the spirit. She couldn't talk. Then the case was brought up to the teacher. Surprisingly, the moment she saw the teacher, she could talk. The Next Day…
We went to check again. Then suddenly, we heard a mysterious laugh and when ran out of that hall. And we never ever went to check again.
To visit our home page, click here- https://asiaghosts.com/
Hunt for ghost gifts here – https://asiaghosts.com/ghost-gifts/
Visit our Instagram Page here- https://www.instagram.com/asiaghosts/
Visit our Facebook Page here- https://www.facebook.com/asiaghosts/
To see ghost videos, visit our youtube channel here – https://www.youtube.com/channel/UCoKCE87Xjrk-Qm6cXJ7951w
Tags
Asia ghost , ghosts , ghost , paranormal , halloween , horror , scary , haunted , ghostbusters , ghost adventures , death , hell , heaven , god , ghost whisperer , religion , ghost festival , pontianak , fear ,mystery , thrilling , ghost story , ghost caught on camera , ghost of tsushima , ghost rider , haunted house , ghost hunters , ghost recon , ghost movie , are ghosts real