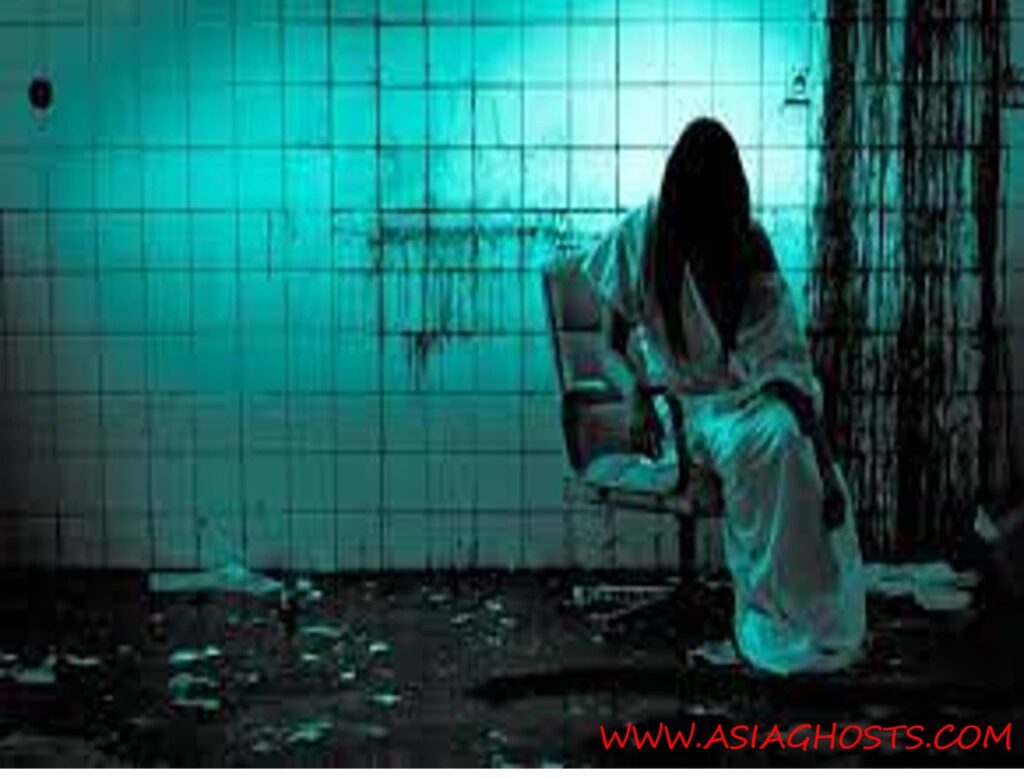 I believe you guys have heard alot stories about how "dirty" genting is.. esp the hotels. Hereby, two stories to share with you guys about the hotels there…
First World Hotel
My bro's friend, a pretty lady who looks like Shu Qi went in genting with her group of frens and they decided to stay in First world hotel. They separate into few rooms n she slept with 2 other girls. When she sleep, she dream of herself sleeping on the bed.. And suddenly, a unlce out of nowhere go on top of her and trying to rape her. He touches her, kiss her and even tried to undress her. The only thing that the poor girl can do is Struggle and struggle… think her action pissed that uncle and he actually straches her hard on her thigh… She continue to struggle but in vain. All she can do is close her eyes and scream n scream for help…The suddely, she heard her frens calling out her name and she open her eyes. Her fren surround her and told her that they was sound asleep n they heard her screaming for helps, so they faster try to wake her up but in vian. Then one of the girl then say out some prayers while another fren keeping calling he, Then she woke up.
They then realise that she had a nightmare n they thought that it is just a dream… ….
Intil they saw e straches mark n fingerprint mark on her thighs and there is still some fresh blood on her thigh… Scared out of their wist, they faster ran over to e guyz room n stay e night there…
Is is just a dream? or is it more? no one knows…..
Theme Park Hotel
Year 2004, i went in genting with my groups of friends.me, my bud and two guy fren share a big room that is actually two king size bed in it. My bud chose e inner bed while e two guyz get the outer bed. there is a door in the middle of our two beds as it is actually suppose to be two small room but they make it into one big room instead. First night, We slept at ard 2am but i was awake suddenly at ard 3plus am.. When i open my eye, i find e atmosphere bit errie n e rooms seem to be very icy. I look at my bud and find her still sleeping soundly, so i tried to brush away e uneasy feeling n tried to sleep back. Just when i close my eye, i found some movement noise coming from my guyz fren side. We din close the door in between us but due to e hinder wall, i cant really see their bed/room from our bed position. I tried to listen carefully and this time round i am more confirm that someone is walking around at the guyz side room… I faster dive into my blanket n close my eye, trying to ignore e noise. Then i heard the movement noise getting closer n closer n it stop at e side of my bed. I then heard someone whisper something softly at my side… Not sure whether is it a prank from the guyz, i pull down the blanket n open my eye immed to c who is whether is them not.. but no one out there.. Nothing at all!!!
Knowing for sure its those dirty stuff, i faster pull up my blanket n act sleep again. within few sec later, i heard e whisper again.. It is still soft n unclear.. Honestly, of coz i am scare lo… i chanted player of guan yin nian nian again n again…After a while, e whisper stop n everything seems to go back to normal and e room is not tt icy… I was so tired by then.. so i just chant some more prayers n went back to sleep… ( haha, i still can sleep back wor… ) The next day, ard 9plus am, i was e first to wake up.. so i woke up all and my guy fren then realise one of e light at their side was switched off and so was their fan… But they rem that they left it on and they din even woke up in e middle of e sleep to off it… I then told them wat happened last night but we decided to ignore it as nothing much we can do…
Nothing happened on e sec n third night… but then on e last night… Me, my bud n one of e guy decide to go back to e casino n play through out the night. Another guy fren was so tired that he ask us to go ahead n he fell alseep on e sofa next to their bed. When we are back with breakfast e next day morning ard 6plus am… he was awake n ask us whether did we came back to e room last night to search for stuff. We say no.. then he told us after he fall asleep… he was awoke by a bang noise from our girls side room. After that, he heard those plastic bag noise like someone searching through those bags of plastic bag that contain e stuffs that we brought.He was so tired that he shouted keep quiet la and he went back to the bed. Lucky for him, nothing happen after that…..
To visit our home page, click here- https://asiaghosts.com/
Hunt for ghost gifts here – https://asiaghosts.com/ghost-gifts/
Visit our Instagram Page here- https://www.instagram.com/asiaghosts/
Visit our Facebook Page here- https://www.facebook.com/asiaghosts/
To see ghost videos, visit our youtube channel here – https://www.youtube.com/channel/UCoKCE87Xjrk-Qm6cXJ7951w
Tags
Asia ghost , ghosts , ghost , paranormal , halloween , horror , scary , haunted , ghostbusters , ghost adventures , death , hell , heaven , god , ghost whisperer , religion , ghost festival , pontianak , fear ,mystery , thrilling , ghost story , ghost caught on camera , ghost of tsushima , ghost rider , haunted house , ghost hunters , ghost recon , ghost movie , are ghosts real