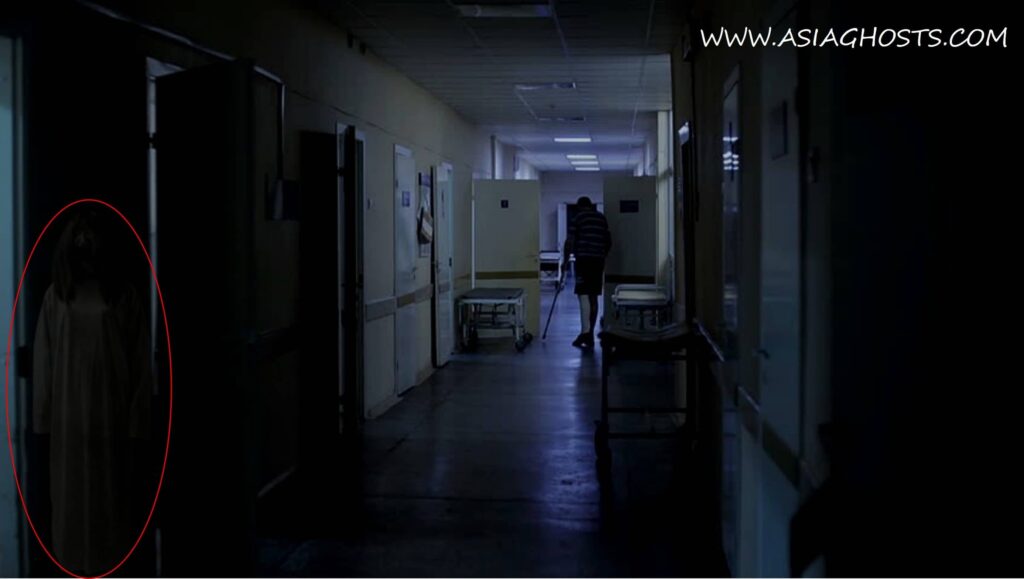 I would like to share with you a few incidents I encountered. My mum was falling asleep one day with the house's door closed. Then a knocking on the door woke her up and she thought that it was me because I'm the owl of the family, always out partying so she got up to open the door, no one was outside then she went to my room and toilet to check whether I'm around then she realized that I'm not home yet so she went back to sleep thinking that she is dreaming who knows just before she fell asleep this time round she heard someone knock on the door and she got up and walked angrily to the door open it and shout : " Dun disturb me sleep can ?! " and she slammed the door after that there is no more disturbance for the night.
As for me I am very rebellious, naughty and outgoing (especially in the night) hahaha then one fine night after having dinner with my bf, girlfriend and her hubby, i suggest that we go up to Old Changi Hospital for a "Night Tour" so we hang around at the pub at Changi Village till around 12plus in the night then we went up in just one car instead of two. My bf and i are the ones sitting in the front seats .. sigh .. there are a total of 3 ways where you can go up to OCH.
1) There is a row of chalets below OCH .. just behind the chalets .. there is a small car park and there is a stairway where you can go up to OCH ..
2) There is a small road where you will bypass the commando camps and the road will end directly in front of OCH .. But this route is more suitable for those driving cars ..
3) Just beside the chalets below OCH .. there is a very very long staircase where cars cannot go it .. so you have to walk all the way to the staircase ..
As for us we took Option No. 1 after my bf parked the car properly and we start to unfasten our seat belts while i am unfastening my seat belt i saw a guy standing in the mid of the staircase then i said : " ERM .. Did anyone see a guy wearing black top and pants standing just in the middle of the stairway beside the broken lamp post ? " the rest of them kept quiet and my bf replied : " I did not see anyone there " .. then i replied : " You sure ?? He seems to be looking at our direction .. " ..
Immediately before i can fasten my seat belt my bf speed out of the carpark!
To visit our home page, click here- https://asiaghosts.com/
Hunt for ghost gifts here – https://asiaghosts.com/ghost-gifts/
Visit our Instagram Page here- https://www.instagram.com/asiaghosts/
Visit our Facebook Page here- https://www.facebook.com/asiaghosts/
To see ghost videos, visit our youtube channel here – https://www.youtube.com/channel/UCoKCE87Xjrk-Qm6cXJ7951w
Tags
Asia ghost , ghosts , ghost , paranormal , halloween , horror , scary , haunted , ghostbusters , ghost adventures , death , hell , heaven , god , ghost whisperer , religion , ghost festival , pontianak , fear ,mystery , thrilling , ghost story , ghost caught on camera , ghost of tsushima , ghost rider , haunted house , ghost hunters , ghost recon , ghost movie , are ghosts real