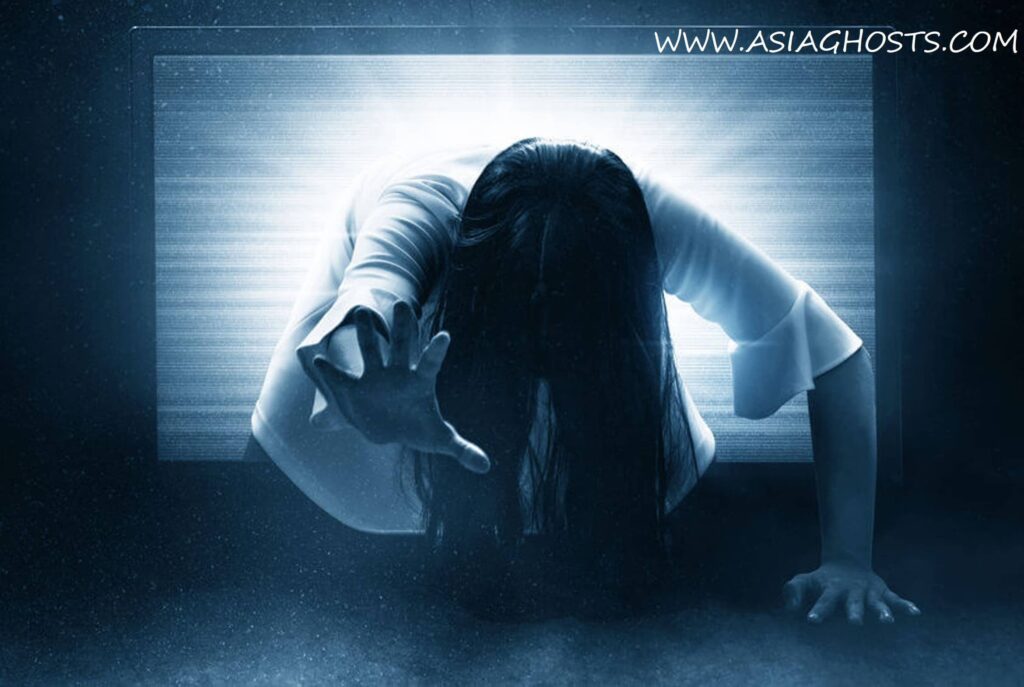 It was 3 years ago during June Holidays. I was taking my O levels and we had art lessons on that particular day. So we were doing our batik designs and suddenly i had to go to the toilet. It was on the same level (4th floor) as the class we're in but its far at the end. So i asked one of my friends to accompany me because she also wanna go. So after i finished and she was still in the cubicle, i heard faint baby cries like from in the building itself.
So when she finished, i dun dare to tell her. Only when we're outside and a few meters away then i tell her. She said she didn't hear. So when we reach the classroom, i tell all my friends (Malay) about it. Then the guys suddenly got excited for nothing. And we decided to have an adventure in the girls toilet =.= lol 2 classes combine of girls and boys Malay group. That time our art teacher was at the other class checking artwork… So got chance uh…
All of us squeeze in the toilet but we din go to the toilet for students. Instead, we go to staff toilet which is next to it. With lights turn off of course. It was fun and exciting. I din see anything tho. All of us kept quiet and smile around with our eyes wide open to catch a glimpse of anything weird… Lol… Then suddenly one of the girls sense something and the whole lot suddenly became wimps and got out of the toilet and back to classroom laughing while running. We go back to and fro. Then we go back again for third time becoming somewhat braver…
At that moment my friend sitting on the tabletop next to the cubicle felt iciness beside her. And i just stared at the spot on the wall. Skali, i saw like very very dark hands clutching on the wall pulling itself and like playing peek-a-boo liddat. I saw it. Its movement were slow but obvious. I cud see a large figure somewhat floating above the cubicle and sticking itself to the wall. But its totally dark. Then sum of my friends also saw it. Coz they were like hinting at those who couldn't see. I also saw like a small boy crouched near the cubicle but its very blur coz the staff toilet was dark and u can barely see. U will only notice movements tho. Then the girl sitting on the table top beside the cubicle suddenly like make a shocked sound then everyone got out of there asap.
We asked her why and she said that she felt something cold touching her leg. After that we dun dare go back coz our teacher returned and gave us a dirty look.
To visit our home page, click here- https://asiaghosts.com/
Hunt for ghost gifts here – https://asiaghosts.com/ghost-gifts/
Visit our Instagram Page here- https://www.instagram.com/asiaghosts/
Visit our Facebook Page here- https://www.facebook.com/asiaghosts/
To see ghost videos, visit our youtube channel here – https://www.youtube.com/channel/UCoKCE87Xjrk-Qm6cXJ7951w
Tags
Asia ghost , ghosts , ghost , paranormal , halloween , horror , scary , haunted , ghostbusters , ghost adventures , death , hell , heaven , god , ghost whisperer , religion , ghost festival , pontianak , fear ,mystery , thrilling , ghost story , ghost caught on camera , ghost of tsushima , ghost rider , haunted house , ghost hunters , ghost recon , ghost movie , are ghosts real