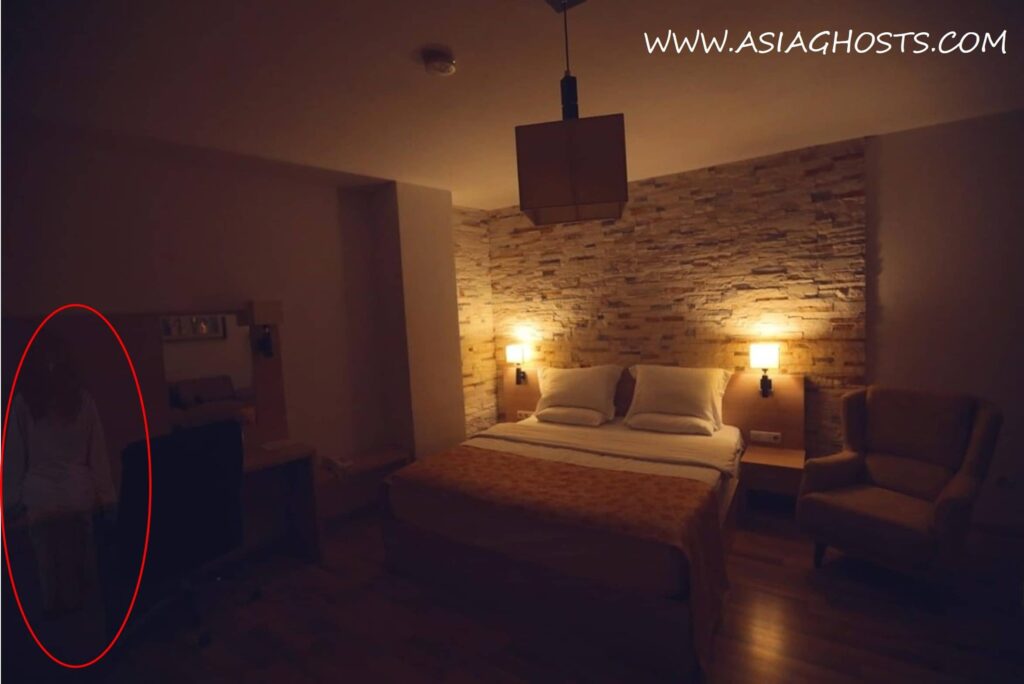 I responded to a promotion from Genting First World Entertainment for a free dinner and 3D 2N stay on a deluxe room. My friend and I were given a room at the extreme end of the hotel. During the night at around passed mid-night while my friend and I were chatting about the jackpot game at the casino my friend suddenly stopped and told me the the toilet door was closing and opening by itself, I wasn't paying attention to him I thought he was trying to scare me. After when I realized that he was serious.
I began to feel uneasy as well. We then continue chatting hopeful that whatever it's will go away.
This comes the scary part, at around 3am my friend encounter the ghost he told that a black figure seat on his chest and he couldn't move he try to call out for me but voice couldn't come out from his mouth but he manage to grab hold of the rosary (Cross) from the bedside table and quickly began to pray to god.The black shadow suddenly vanished.
The next morning we went down to the lobby counter to request for a change of room. We thought that they will ask us for the reason of wanting to change the room but they didn't instead they change our room to the upper floor. That night we slept comfortably.
To visit our home page, click here- https://asiaghosts.com/
Hunt for ghost gifts here – https://asiaghosts.com/ghost-gifts/
Visit our Instagram Page here- https://www.instagram.com/asiaghosts/
Visit our Facebook Page here- https://www.facebook.com/asiaghosts/
To see ghost videos, visit our youtube channel here – https://www.youtube.com/channel/UCoKCE87Xjrk-Qm6cXJ7951w
Tags
Asia ghost , ghosts , ghost , paranormal , halloween , horror , scary , haunted , ghostbusters , ghost adventures , death , hell , heaven , god , ghost whisperer , religion , ghost festival , pontianak , fear ,mystery , thrilling , ghost story , ghost caught on camera , ghost of tsushima , ghost rider , haunted house , ghost hunters , ghost recon , ghost movie , are ghosts real