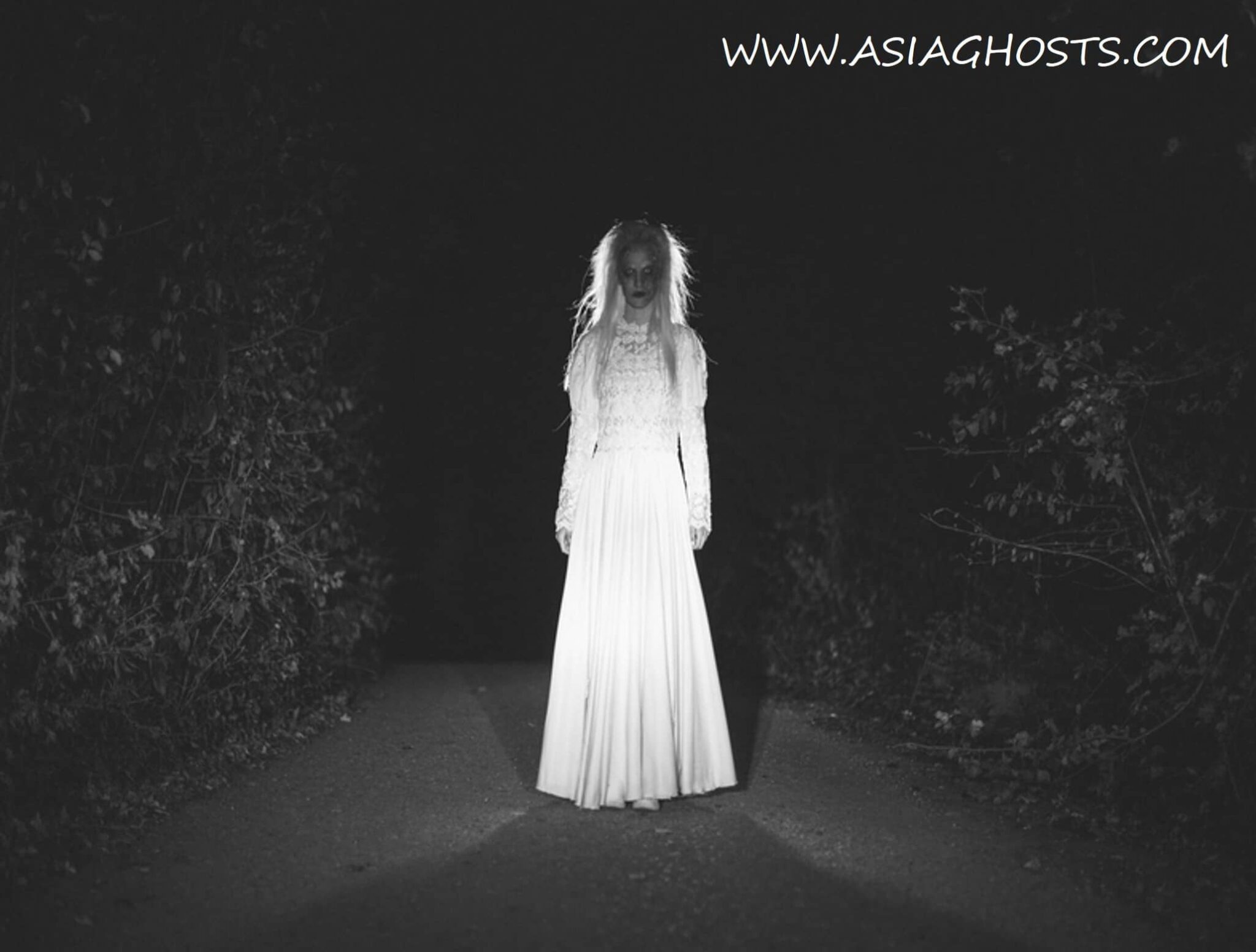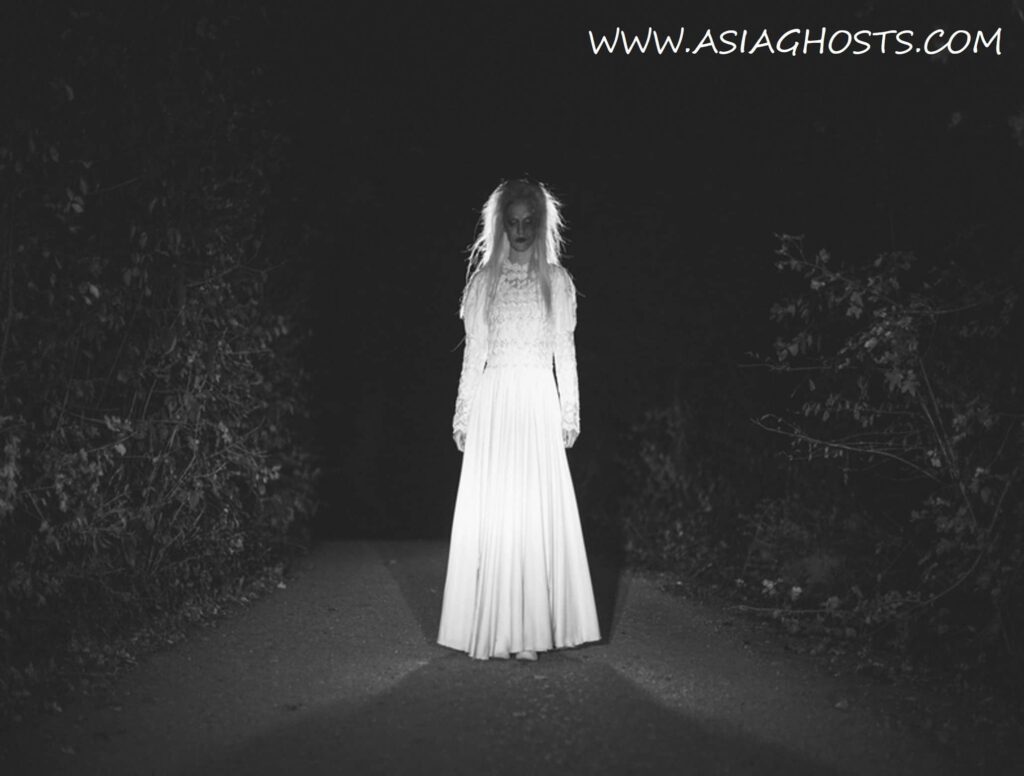 Once, my frend and i was walking home at about 11.30 pm on a black friday(13th)about 2 years ago. We had decided to walk home instead of taking the public transport as the movie theatre was nearby to our homes and besides, she had planned to sleepover at my house, which was nearer to the movie theatre. We were talking about the movie we had watched as we walked home when we heard an evil laughter behind us. We stopped dead in our tracks, fear creeping up our body and turned to take a quick glance behind us but all we saw was a flash of white. We ignorned it and coutinue our way home. We were feeling very afarid as the street we were walking on was dark but it was a shortcut as we were late and tired and we had decided not to take the main street.
Then something appeared in front of us; it has long, raven black hair that reached to its hip and was wearing a white gown but we didn't get to see her face properly and all we saw was an ugly sneer on her pale face and she was FLOATING towards us! My frend screamed and ran into the dark street but my feet was glued to the ground. I let out a piercing scream and fainted.
When i woke up, i felt that i was lying on a bed and my mom was beside me. "Where am i?"i asked. "In hospital,"she answered. "You hit your head on a stone, when you fainted " "so that explained the bandage on my head." i thought to myself, feeling the bandage on my head. A police car that was patrolling had found me lying by the road with my head bleeding and my frend trying hard to wake me up. She had ran away but came back and found me bleeding and so tried to wake me up. The police didn't believed our story and assumed that i fall and to this day, no one really knew what happened and we never used that haunted street again.
To visit our home page, click here- https://asiaghosts.com/
Hunt for ghost gifts here – https://asiaghosts.com/ghost-gifts/
Visit our Instagram Page here- https://www.instagram.com/asiaghosts/
Visit our Facebook Page here- https://www.facebook.com/asiaghosts/
To see ghost videos, visit our youtube channel here – https://www.youtube.com/channel/UCoKCE87Xjrk-Qm6cXJ7951w
Tags
Asia ghost , ghosts , ghost , paranormal , halloween , horror , scary , haunted , ghostbusters , ghost adventures , death , hell , heaven , god , ghost whisperer , religion , ghost festival , pontianak , fear ,mystery , thrilling , ghost story , ghost caught on camera , ghost of tsushima , ghost rider , haunted house , ghost hunters , ghost recon , ghost movie , are ghosts real