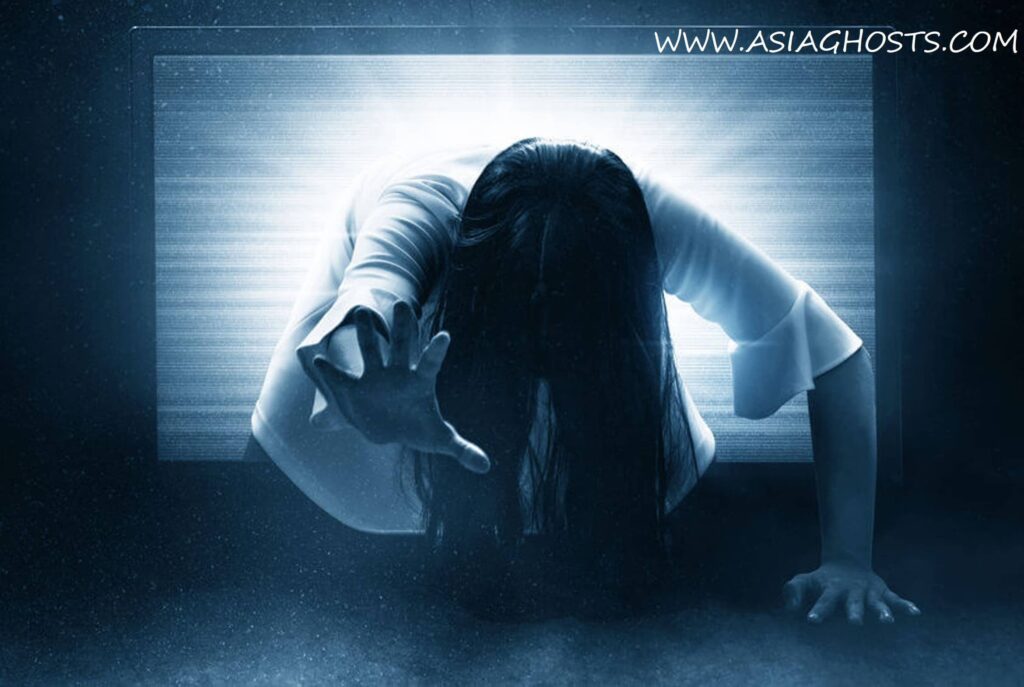 It happened in June 1990 when I was a secondary 1 student in Temasek Secondary ( the old building ). We had an athletic camp in school from Thursday to Saturday. After checking in on Thursay afternoon, we had our training at Bukit Timah Turf Club. We reached back at around 7 pm.
After washing up, we had our first encounter. We, the Muslim guys wanted to do our dusk prayers in the hall. As we approached the hall, we could make out like what it seems to be colourful balls bouncing in the dark hall. But no one said anything and we went in. We didn't complete our praying as nearly all were disturbed while trying to pray…..The imam ran off when he tried to start the prayer for the third time. Everyone followed suit. That didnt deter us from ghost hunting…
At around 11pm, we went to Opera Estate as there were graves around there, hoping to see something, but we were disappointed as Thursday night was/is always associated with the paranormal. One of my seniors then decided to disturb the gals. So some of the guys dressed up as pontianaks, complete with make up. We all had our share of fun that day hearing the gals screaming and crying. Later that night, we shared ghost stories. Coming back to the praying part, some said they heard whispering voices, zippo sounds, scratching sounds and the imam ran off when he heard a shrill laughter..It seemed that everyone heard it individually. The day passed…..
It was Friday night when all things went wrong. Started by my teacher dressing up as a pontianak during our campfire, the thing really came at around midnight. All the guys had decided to go to the nearby 7-11 at around midnight. As i was restless waiting to go, I walked on the road between the secondary and the primary school. Then, something flashed across very fast in between trees. Being curious, I went to the tree to have a closer look but I couldn't find anything. I retreated from the tree. As I retreated, not more than five steps, I saw a white figure, full with the hands extended forward, zooming slowly to another tree. Still it didn't come across my mind that I saw something. I went back to call one of my secondary 4 guys to have a closer look.
As we were going to the tree, we heard our gals screaming. Immediately all our guys ran to their bunk and we found out that they were disturbed by scratching and shrill laughter. We told them that, the day before was our doing to scare them but that day, we were all busy going to 7-11. So who was that? All the gals were so afraid that we decided that they could share our room. So our room was divided into 2.
Meanwhile some of us decided to play cards outside the room. There were around 10 of us. As we were playing cards, because the surrounding was dark except our side, our attention was diverted to the the 3rd and 4th toilets at our science blk as the lights started to flick on and off. Imagine our shock as we knew that the gates from the first floor to the science blk was locked. As we were looking at the toilet lights, we saw one old hunchback woman walking out of the first floor toilet and disappear within 5 sec. That's the toilets ( we only use the first floor toilet ) that all of us use….goshhhhhh …At the same time, a Chinese looking gal, dressed in cheongsam (can't remember the colour )was walking down our main blk spiral staircase from the fourth level downwards. She was smiling at us..CAN ALL OF U READERS IMAGINE! OUR SHOCK AND FEAR SEEING ALL THESE..One after another….That's not all.
I was so scared that I needed to go to the toilet. So i went to the room to get my toothbrush so that i can wash up before trying to sleep, but as I stepped in the room, I saw a little gal (long hair )with the back facing me, holding a doll near the windows. I don't know what came to me and I spoke to her. "Who are you? How did u come in? Why did u come here?" I was shaking when I turned around to tell my friends whats inside the room. 2 of my seniors stood up and came to me. They flashed the torchlights and all 3 saw. All these were happening too fast. To cut things short ( its long but I am going to cut them ), the girl glided across the room and walk up the wall and soon she was at the ceiling. Imagine with her long hair flowing down….All 10 of us were to afraid to do anything..We cuddled up and gave encouragement to one another….We heard shrill laughter behind us but no one turned to look. We cuddled up till morning….and I had high fever for 2 weeks and every Friday night for 7 months, I will dream of the girl….
My advice is don't try to scare others or it will come to you in reality.. After this incident, I grew normal to ghost sightings in which I will share next time…..
To visit our home page, click here- https://asiaghosts.com/
Hunt for ghost gifts here – https://asiaghosts.com/ghost-gifts/
Visit our Instagram Page here- https://www.instagram.com/asiaghosts/
Visit our Facebook Page here- https://www.facebook.com/asiaghosts/
To see ghost videos, visit our youtube channel here – https://www.youtube.com/channel/UCoKCE87Xjrk-Qm6cXJ7951w
Tags
Asia ghost , ghosts , ghost , paranormal , halloween , horror , scary , haunted , ghostbusters , ghost adventures , death , hell , heaven , god , ghost whisperer , religion , ghost festival , pontianak , fear ,mystery , thrilling , ghost story , ghost caught on camera , ghost of tsushima , ghost rider , haunted house , ghost hunters , ghost recon , ghost movie , are ghosts real