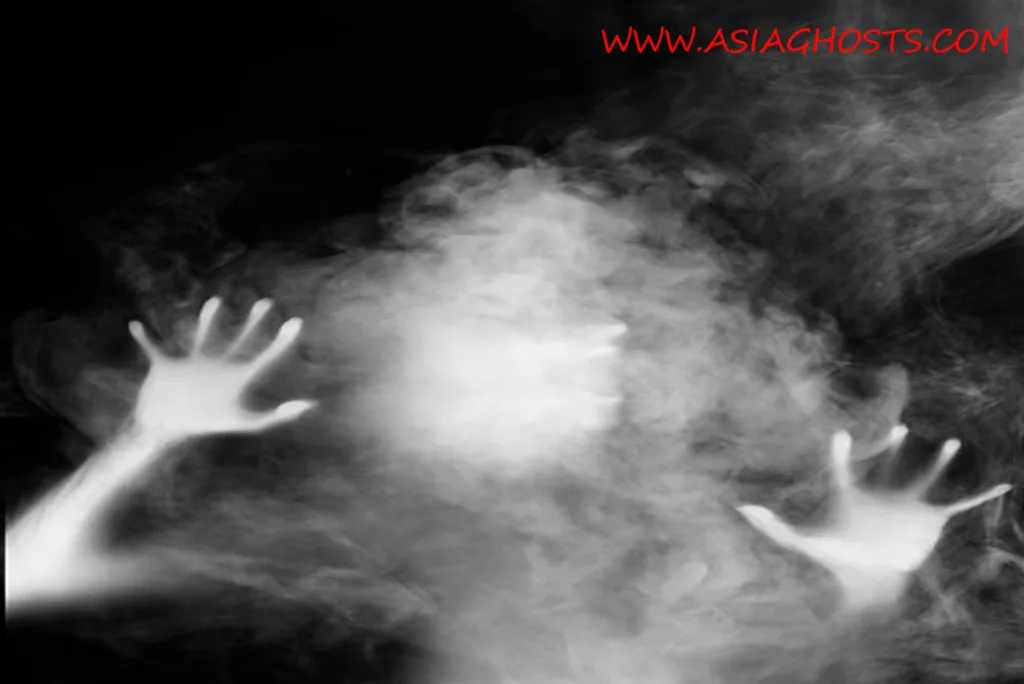 This happened last year and the day is Saturday. At that moment there were five of us just wanting to go back home after spending the whole evening at town.
It was 2130hrs, as one of my friend said that it is too early to go back home so we decided to explore Fort Canning Hill. Our intention was to go to the Keramat that situated at Fort Canning Hill. We were walking happily making noises then one of my friend said to keep quiet. I said why? He said that he was scared and was feeling uneasy. I said to him if we keep quiet all of us will be get even more scared. Because of him then suddenly we feel very uneasy.
About 5-10 minutes walking, we reached the Keramat. There was a stairs going down that lead to the Keramat. Then while we were walking down the steps, one of my friend handphone rang. We stop to let him answer the call. But something eerie happened because his handphone rang but there was no one calling. So we just ignored it and continued walking down the stairs. Now we reached the Keramat and we were standing outside the Keramat hut. Then we suddenly saw two cats that was outside the Keramat hut and the cats were staring at us. As we want to went in to look at the Keramat, suddenly the two cats ran away.
We just walk in to see the Keramat even closer. Just as we step in, there a nice fragrant smell and it was very strong. As we walk another step forward, suddenly the smell change to a bad one. This is what comes on my mind first, was to "RUNNN". All of us ran down the stairs to get down from the Fort Canning Hill. What i knoe that one of my friend that told us to keep quiet was so call fat but he was the first one to reached down the stairs. Can you believe it?
When we stopped running, we asked whether did they smell what have i smell and they responded "YES". After that, we went home straight. So if you guys wanna to explore there at night, better BECAREFUL…
To visit our home page, click here- https://asiaghosts.com/
Hunt for ghost gifts here – https://asiaghosts.com/ghost-gifts/
Visit our Instagram Page here- https://www.instagram.com/asiaghosts/
Visit our Facebook Page here- https://www.facebook.com/asiaghosts/
To see ghost videos, visit our youtube channel here – https://www.youtube.com/channel/UCoKCE87Xjrk-Qm6cXJ7951w
Tags
Asia ghost , ghosts , ghost , paranormal , halloween , horror , scary , haunted , ghostbusters , ghost adventures , death , hell , heaven , god , ghost whisperer , religion , ghost festival , pontianak , fear ,mystery , thrilling , ghost story , ghost caught on camera , ghost of tsushima , ghost rider , haunted house , ghost hunters , ghost recon , ghost movie , are ghosts real