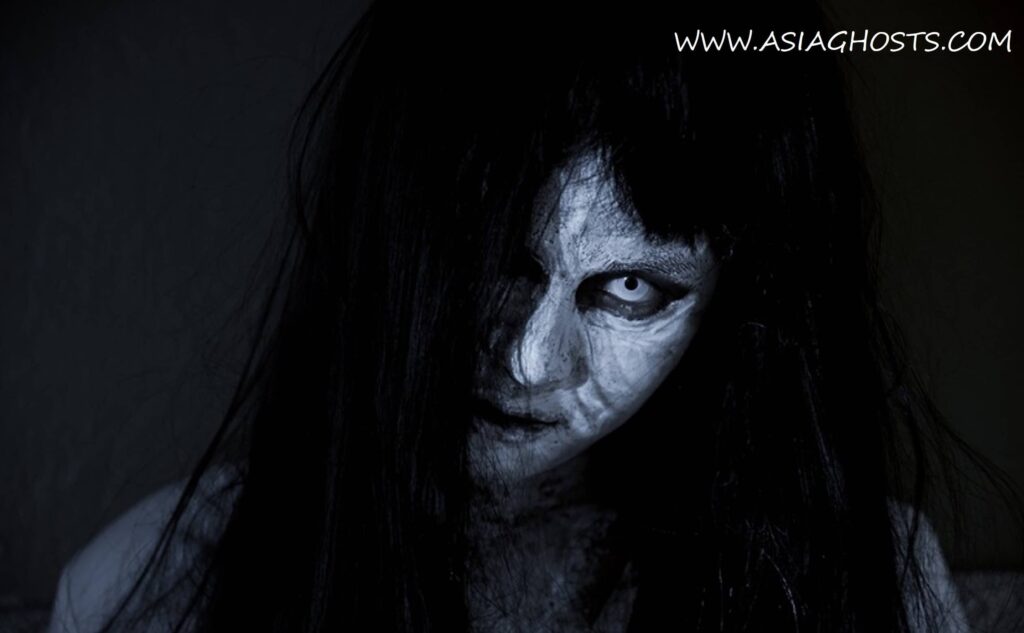 This happened when i was nine years old. My family and relatives wanted to go to East Coast Beach, because my uncle Zahid, wanted to catch some fishes at the jetty. We went there by Zahid lorry.
On that time, they loves to go to the beach. Especially my uncle, Zahid. He loves fishing. When we reached there by walking, I accidentally mention the name of 'pontianak'. When my cousin, Zubaidah looked at time, it was seven something, at night. Actually in our Islam believe, we cannot mention those name when it's seven pm or past seven. We know it's wrong, but i hoped nothing happens.
My relatives pitch a tent when they reached there. After pitching, I and some of my cousins played some games. I was quite sleepy that time so i sleep awhile. Later it was eleven something, it's time to go home. When i went up the lorry, my cousin Zubaidah, pushed me so that she can go up first. I was angry. And fights went on. Of course, the elders scolded us and we stopped. But we continued our fighting at the lorry. My mother, wanted to wash her legs so she went down. Suddenly she fall and I heard she's screaming. So I went to see. But when i look at the ground i saw a woman's head with black cloth smiling at me. I was really shocked and i burst into tears. Everyone in the lorry asked me what had happen. But they did not believed me. Then, the lorry started to moved.
When I reached my house, luckily nothing happens at night. But the next night, I look out of the window and saw an evil sitting on the lamp post. I saw blood coming out of his mouth. Suddenly my sis came inside the room so I turned around to see who's that. When i turned behind to see the evil again, it disappeared. It was like a nightmare. Now on, I never again say those 'pontianak' name again at night.
To visit our home page, click here- https://asiaghosts.com/
Hunt for ghost gifts here – https://asiaghosts.com/ghost-gifts/
Visit our Instagram Page here- https://www.instagram.com/asiaghosts/
Visit our Facebook Page here- https://www.facebook.com/asiaghosts/
To see ghost videos, visit our youtube channel here – https://www.youtube.com/channel/UCoKCE87Xjrk-Qm6cXJ7951w
Tags
Asia ghost , ghosts , ghost , paranormal , halloween , horror , scary , haunted , ghostbusters , ghost adventures , death , hell , heaven , god , ghost whisperer , religion , ghost festival , pontianak , fear ,mystery , thrilling , ghost story , ghost caught on camera , ghost of tsushima , ghost rider , haunted house , ghost hunters , ghost recon , ghost movie , are ghosts real