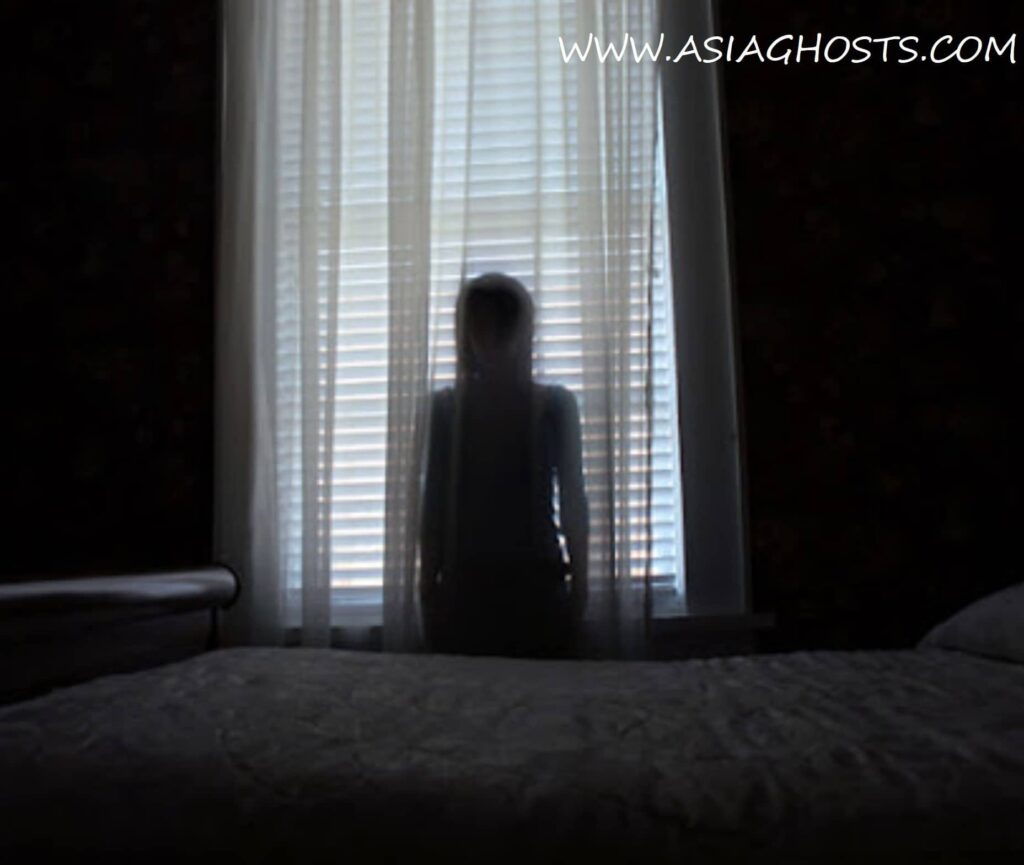 Here it goes…… Lately i went to the Alkaff Mansion with my husband and some of his friends for dinner. As usual, after dinner, i suggested that we have a walk around the mansion as it looks such a lovely place. Then I decided to take a few shot but we were stopped by the "Jagah"(security guard). He was at his late 80's. Small built size with a sunken eyes. He told me in malay language. "Anak sini tak boleh petik gambar, tuan rumah marah nanti":He said: kid u cannot take photographs here, the owner will get angry. I was puzzled, as why can't we get some shots here as this place is beautiful. So my husband told me to heed his advice maybe it will do us some goods.
Then i saw a little garden just opposite from the mansion and i decided to have a walk just to have some fun. We went through this garden and it was so beautiful waith alots of ferns around. Suddenly, i saw something dashing out from the side of me. But when i look to my right side, nothing there. Kept to myself as i was not to sure what exactly i saw. Again there it goes…. a very fast dash of white cloth. Quickly i looked at it but again nothing. I told myself that i will be faster then this 'dashing stuff'.
Suddenly, i felt something eerie and goosebumps all over my body. I turn my head to my right and gueesed what i saw !!!!! A figurine dress in white. It's the Pontianak !!!!… I shivered so bad until i cannot stand/walk. I felt to the ground. Once i awake, i realised that i was on my bed. My husband asked me what's happened. I told him the story and he said that what i saw last night was a Pontianak. So to all don't ever think off taking a walk down the garden.
To visit our home page, click here- https://asiaghosts.com/
Hunt for ghost gifts here – https://asiaghosts.com/ghost-gifts/
Visit our Instagram Page here- https://www.instagram.com/asiaghosts/
Visit our Facebook Page here- https://www.facebook.com/asiaghosts/
To see ghost videos, visit our youtube channel here – https://www.youtube.com/channel/UCoKCE87Xjrk-Qm6cXJ7951w
Tags
Asia ghost , ghosts , ghost , paranormal , halloween , horror , scary , haunted , ghostbusters , ghost adventures , death , hell , heaven , god , ghost whisperer , religion , ghost festival , pontianak , fear ,mystery , thrilling , ghost story , ghost caught on camera , ghost of tsushima , ghost rider , haunted house , ghost hunters , ghost recon , ghost movie , are ghosts real