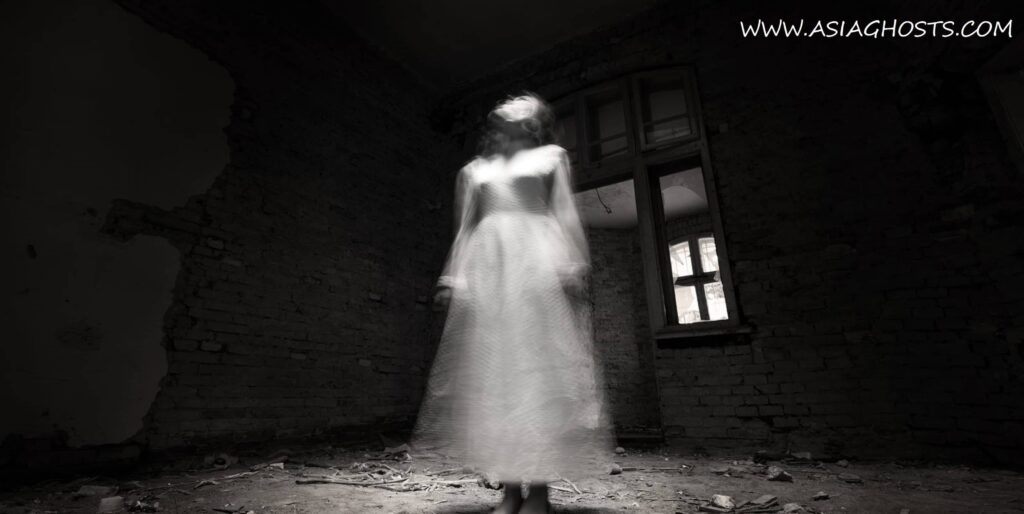 When I was a child, I had a very strange encounter once. And note that I was not a Christian then. One incident left me very depressed. And so I was meditating in my room at night seeking for inner peace. Out of nowhere, a voice spoke to me and said, "My son, why are you so upset?" In my mind I was like, "What was that? Siao liao… I must be imagining things." Nonetheless, I replied, just to test and to make sure I was not dreaming. And amazingly, that voice actually replied. And we ended up having a conversation and 'he' gave me several perspectives of the situation I was in. At the end of the conversation, what I felt was a very complete sense of peace and comfort. But yet I didn't ask who that voice was. I am not a Christian so technically, He shouldn't be the one speaking to me. But other than Him who addresses us as 'son', I dunno who else does it.
Fast forward to the days when I am a new Christian, probably in my first 1-3 years. Christian has this belief. Like a baby, when you want something, your parent who dotes on you will give you what you want. However when you grow older, and in order to train you, they will not give you what you want so easily and you need to work for it. Anyhow on this experience, I was still schooling then. And there was a day when it was raining cats and dogs. I was in the bus and I was reaching my destination soon. So I did what a Christian would do. I prayed, and I pray again for the rain to stop so everyone can make it to school dry. But the relentless rain shows no sign of stopping. I was one stop away from my destination and the bus was leaving the stop, the rain was still beating down. And suddenly, it just stopped. It is quite unbelievable that a heavy rain can stop just like that. And on reaching my destination, there was no rain at all. I would have called this a coincidence. But such experience happened 3 times to me within a short span of time. If God is not there doing it, I wouldn't be able to explain this.
There were others but this is the last one I would share. This is easily the most dramatic one. I was working already and in my mid 20s, I was rather unfit and a bit overweight. So… I was up for RT, much to the displeasure of my lao female hiring manager, should I fail my IPPT (which I had been failing for years). So I started working out a bit but results were just borderline pass, with 2.4km still failing. And everyday in the morning, in the evening and at night, I would pray for passing 2.4km. Never skipped a day without such prayer. Even on the day of the test itself, I prayed non-stop after every static station. So came to the waiting time till 2.4km. It was in the afternoon and the sun was scorching hot. It was only minutes away from the run. So I prayed my last and told God that this will be my last prayer for this. Please help me. The minute I finished that statement, I saw dark clouds appearing in the sky from nowhere. It was within a minute that the whole sky became dark. Imagine, a minute ago, the sun was scorching hot. The minute I ended my prayer, within a the whole sky was over casted. And it started to rain! I look at the rain and I told God… it's a little heavy, can you make it smaller. And guess what? The rain became even lighter at that instant. I knew at that point who is behind the rain. What was initially a hot afternoon became cooling within a short time. The run was still siong, but the air was cool. It has never been more enjoyable than that. And of course, I passed.
As much as anyone is entitled to his belief of the existence of ghost, let me be entitled to believe in the existence of God.
To visit our home page, click here- https://asiaghosts.com/
Hunt for ghost gifts here – https://asiaghosts.com/ghost-gifts/
Visit our Instagram Page here- https://www.instagram.com/asiaghosts/
Visit our Facebook Page here- https://www.facebook.com/asiaghosts/
To see ghost videos, visit our youtube channel here – https://www.youtube.com/channel/UCoKCE87Xjrk-Qm6cXJ7951w
Tags
Asia ghost , ghosts , ghost , paranormal , halloween , horror , scary , haunted , ghostbusters , ghost adventures , death , hell , heaven , god , ghost whisperer , religion , ghost festival , pontianak , fear ,mystery , thrilling , ghost story , ghost caught on camera , ghost of tsushima , ghost rider , haunted house , ghost hunters , ghost recon , ghost movie , are ghosts real