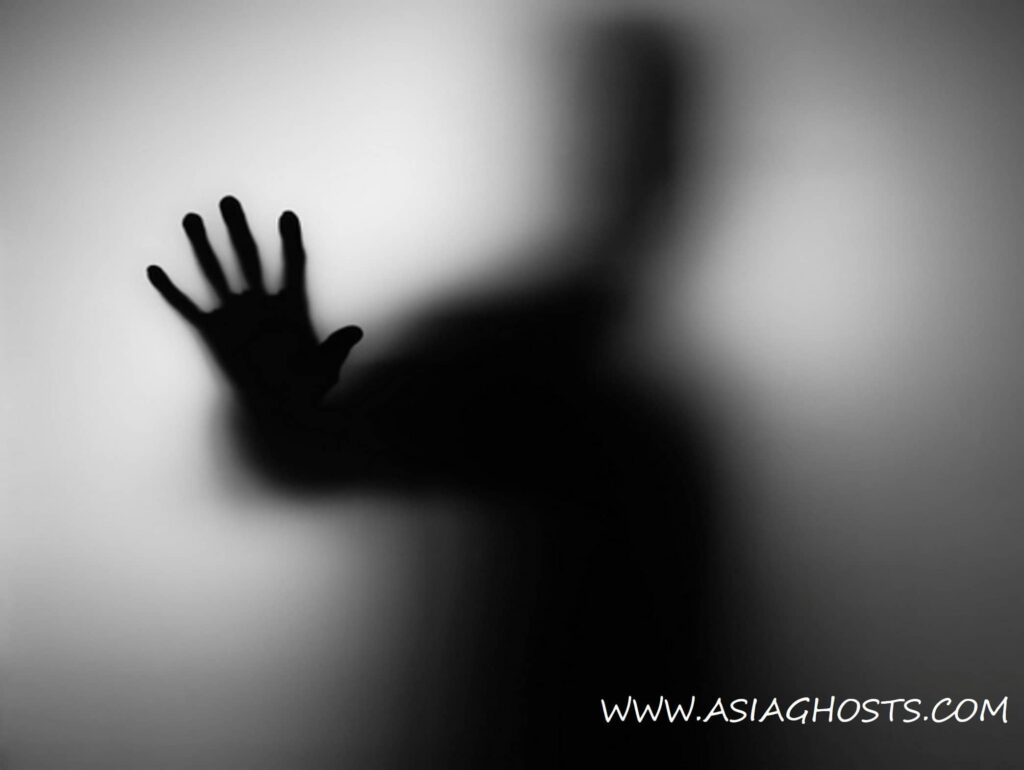 My story is not at all scary; no blood, gory faces or eerie noises involved. It is very puzzling, I still cannot explain what I saw. Perhaps, you can help me explain this phenoma.
It was one of those long school holidays and I think I had just sat for final exams. My uncle who was studying abroad, came back to Singapore for a short break. The whole family decided on going for an outing and we chose Sentosa.
We set out in the morning and by the time we reached Fort Siloso, it was already around 11 plus. My father, a very superstitious man, told us to be careful. You see, Fort Siloso – in fact Sentosa Island, was once a combat ground. Many people died there during the 2nd World War. And because of this, there are a few cases of ghost sitings on that island. Anyway, I was one who did not care much about all these details. All I cared about was to see the newly opened 'Wax Museum'.
My sister and I were walking pass some huts. These huts has glass panel doors so you can see things inside the hut from the outside. I was looking into one of these huts, hoping to find a wax statue when I saw a caucasian man through the glass panel door. He was wearing combat clothes and at one point he turned his head towards me. I thought,'Wahey! Wax statue which can move.' I called out to my other family members and told them there was a wax statue inside that hut. But when I finally went into the hut, all my family and I saw were some old helmets, bulletproof vests and some other combat equipments. Where was that statue? I knew I saw the statue, was it a reflection? But from where? There was nothing behind us at the time of the siting.
I kept quiet. We then ventured into Area D. Weird thing was, we were the only ones there and at the point when we reached that place, it was exactly 12 noon. My father thought he saw something jumping from one high place to another. My uncle who wanted to take a picture of my mom in front of this huge tree was unable to get the full image of my mom. It did not help that my mom moved nearer to the tree, my uncle still could not get her image, to a point when she nearly fell backwards straight down a hill into the waters that we realise, she is not 'allowed' to take a picture there. My father felt really weird and shoved us out of that area.
Till this day, I am still very puzzled about the image I saw. Who is that guy ??
To visit our home page, click here- https://asiaghosts.com/
Hunt for ghost gifts here – https://asiaghosts.com/ghost-gifts/
Visit our Instagram Page here- https://www.instagram.com/asiaghosts/
Visit our Facebook Page here- https://www.facebook.com/asiaghosts/
To see ghost videos, visit our youtube channel here – https://www.youtube.com/channel/UCoKCE87Xjrk-Qm6cXJ7951w
Tags
Asia ghost , ghosts , ghost , paranormal , halloween , horror , scary , haunted , ghostbusters , ghost adventures , death , hell , heaven , god , ghost whisperer , religion , ghost festival , pontianak , fear ,mystery , thrilling , ghost story , ghost caught on camera , ghost of tsushima , ghost rider , haunted house , ghost hunters , ghost recon , ghost movie , are ghosts real